How Mobile Technology Can Put Hospitality Customers Back in the Palm of Your Hand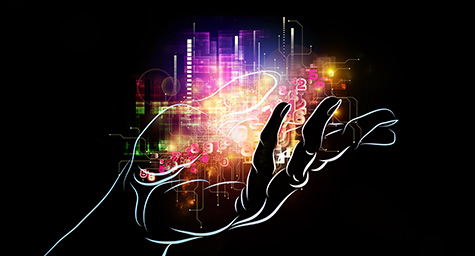 The hospitality industry is finding that customers aren't always so hospitable. Hotels, airlines, and cruise lines have seen a major decline in customer loyalty in recent years. One reason for this lack of loyalty is that many of these brands aren't anticipating and addressing travelers' needs and wants. Another is that yesterday's perks are today's expectations. This is driving travelers to look for other brands that will give them more perks for their patronage. Yet one way to bring back customer preference is by making their experience easier. Fortunately, technology has traveled at a rapid rate to bring convenience to these customers through their mobile devices. Mobile has transformed the hospitality industry, and now brands are leveraging mobile technology to raise their standard of customer service. MarketingProfs.com featured the following mobile-technology hospitality hints from the "Chaos Theory" e-zine.
While apathetic service and lengthy security procedures have made travel tedious, mobile can make the travel experience much smoother and more streamlined. So if a brand can make a traveler's trip easier in any way, it has a better chance of earning the customer's gratitude and loyalty. From sending push notifications to keep travelers on schedule, to using mobile's touchscreens to expedite access, hospitality brands must get creative and leverage the many features of mobile marketing to benefit today's travelers.
Millennials are a market just waiting to be won over, but the way to win their business is by offering something meaningful. These young travelers aren't interested in old-fashioned hotel loyalty programs. Rather than wait to accrue points, this audience wants real-time rewards that are relevant to the way they travel. Since Millennials live their lives through their mobile devices, hotel brands need to add more mobile perks into their programs to bring something meaningful to the Millennials' travel experience.
The emergence of last-minute travel deal apps has many hotel brands fearing that it's the end of early bookings. But hotels need to realize that these discount-driven guests are not their core customers and will likely never be loyal to any brand. Instead, hotels need to focus on their loyal base and give these guests the personal service that stays with them after they leave.
By adding mobile technology to their hospitality marketing strategies, brands can ease and enhance the travel experience and return to an age of customer loyalty.
Stay up to date on the latest mobile technology trends in hospitality marketing. Contact MDG.
MDG is a full-service advertising agency and one of Florida's top branding firms. With offices in Boca Raton and New York City, MDG's core capabilities include creative, branding, logo design, print advertising, digital marketing, mobile marketing, email marketing, media planning and buying, TV and radio, outdoor advertising, newspaper, video marketing, Web design and development, content marketing, lead generation, mobile marketing, social media marketing, and SEO. To discover the latest trends in branding and advertising, contact MDG.