How Much Do Consumers Buy into Online Reviews?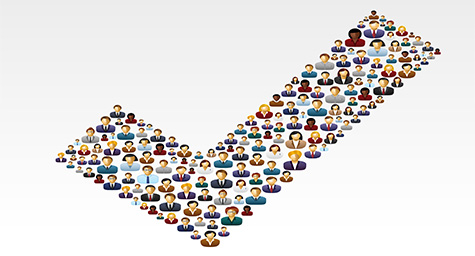 Online reviews can affect how consumers perceive and believe in a business, at least according to the Local Consumer Review Survey 2014 which analyzed how online reviews affect and reflect on local businesses. Marketers know that consumers tend to trust the ratings and recommendations of a company's customers more than many types of advertising, but the level of confidence they place in the feelings of fellow shoppers is absolutely astounding. For instance, the study shows that 88% of consumers trust online reviews as much as recommendations from their friends and family. And almost three-quarters of study participants trust a business more if it's received positive reviews. These are just a few of the findings from the fourth annual survey, but SearchEngineLand.com posted more to show how much consumers value online reviews and why online reputation management (ORM) is so valuable in business.
Before online reviews can leave a lasting impression, they need to get a first glance. That's why the survey strived to establish how much online reviews affect attitudes. The results reveal:
88% of participating consumers say they read reviews to assess the quality of a local business
39% regularly use these reviews in their judgments, which is almost twice the amount of 2011
49% occasionally read online reviews to evaluate a business
Only 12% choose to not read any online reviews
And how many reviews have to be read before shoppers believe in a business? Well, a whopping 85% of consumers say they need to read ten reviews, while 67% are content with up to six reviews. Yet viewing 20 online reviews is needed by 8% of consumers.
Once these online reviews are read, they make a major impact on most consumers. The study shows:
88% of participating consumers trust online reviews as much as personal recommendations
72% say that positive reviews can lead them to them trust a local business much more
Since so many shoppers use online reviews to determine their views and trust of a business, companies of every kind need to pay attention to every comment or pay the price in sales and success.
But it's not enough to just read remarks; businesses also need to actively manage their online reputations. The only way to take control of any negative comments and maintain a company's positive image is through online reputation management (ORM.)
Negative reviews can lead a company into a downward spiral that can permanently damage their image. These cutting comments can leave a business with a bad name, which directly affects customer acquisition, which soon reduces total revenue. Then it's only a matter of time before it's too late for the business to recover.
Yet by engaging in ORM, a business can manage its online presence and stay in control of its image. This is especially important for businesses with multiple locations since one bad review can affect all of its stores.
If customers leave a bad review, then the business can catch the negative comment and resolve the issue in a public forum. While there's always the risk of an unhappy customer, the way that a business handles the matter is what matters most to other consumers. And the public nature of online reviews shows shoppers that that the business cares.
As the study shows, online reviews can make or break a business. That's why engaging in ORM is the best way to take care of business.
Build a better online reputation for your business. Contact MDG.
MDG, a full-service advertising agency with offices in Boca Raton and New York, NY, is one of Florida's top marketing companies and branding firms. MDG's core capabilities include advertising, branding, logo design, creative, infographic development, digital marketing, creative media planning and buying, radio and TV advertising, Web design and development, email marketing, content marketing, social media marketing, and SEO. To stay on top of the latest trends in marketing and advertising, contact MDG.