How Nike Surpassed Selling Shoes And Became Known For Fitness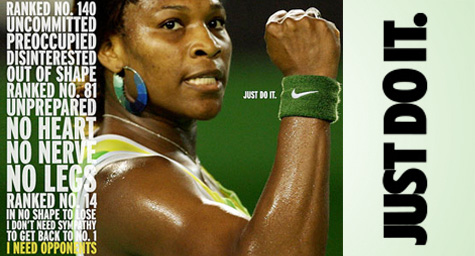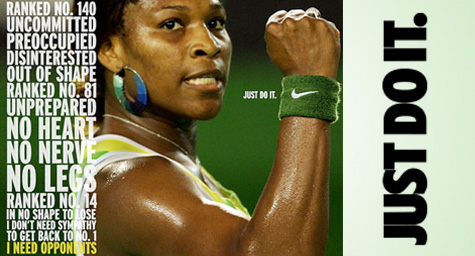 Over the last 30 years, Nike has become a global brand due to strategic marketing muscle that helped the company evolve from a shoemaker into a symbol of athletics, and healthy living. BusinessInsider.com provided a closer look at how the brand strengthened its image to become an icon of physical fitness.
Nike's athletic roots can be traced back to 1964 when entrepreneur Phil Knight and track & field coach Bill Bowerman founded the company as Blue Ribbon Sports.
When the fitness and jogging trend exploded in the late 1980s, the brand saw the perfect opportunity to leverage its athletic appeal. This sports-minded shift led to the infamous "Just Do It" tagline and iconic swoosh, as well as an endorsement deal with basketball great Michael Jordan. This positioning had a huge impact on Nike's business and gave the brand a major lead over competitor Reebok, which had previously cornered the sneaker market.
Throughout the years, Nike has maintained its focus on fitness through its marketing strategies, advertising campaigns and overall product development. The company has extended its reach beyond designing shoes to developing anti-obesity programs, promoting health awareness, and participating in self-esteem initiatives for adults and children worldwide. Moving into social media, Nike has even created an app to help people work out with friends via Facebook.
But the company has not been immune from controversy, such as when the brand chose to stand by disgraced golfer Tiger Woods. Yet this support was all in line with Nike's focus on athletic performance above all else. As long as these athletes continue their peak performance, Nike will stand behind them.
The company's fitness-focused evolution has allowed Nike to secure its standing as a global symbol of good health, which has also resulted in good business.
Read more at businessinsider.com
MDG, a full-service Florida advertising agency with offices in Boca Raton and New York, NY, specializes in developing targeted Internet marketing solutions, exceptional creative executions and solid branding and media buying strategies that give clients a competitive advantage.Our core capabilities include print advertising, branding, logo design, creative, digital marketing, media planning and buying, TV and radio advertising, public relations, Web design and development, email marketing, social media marketing and SEO. View MDG's creative marketing portfolio.