How Paper Continues to Press On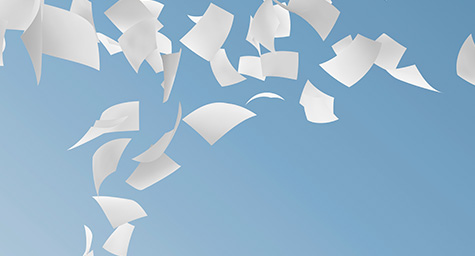 Despite the digital age, people haven't turned the page on paper. In fact, many industry niches are surprisingly strong. Companies that produce tissue and containerboard for cardboard boxes have seen steady sales and even slight growth over the last decade. Yet others that make newsprint and book paper have experienced a decline. But paper has remained a valuable vehicle, with many companies evolving its usage to facilitate digital demand. NPR.org explained how paper is still making its mark.
Paper Has Its Place and Purpose
Since digital gets all the buzz, many people overlook that paper is also a technology.  Actually, it's one of the most varied and versatile technologies with more than 20,000 uses. From books and magazines, to boxes and office products, paper provides both form and function.
Paper Addresses Digital Demands
Paper has entered the digital age and become a required resource. Digital companies depend on paper for product fulfillment. E-commerce companies like Amazon send all of its products in cardboard containers. Items may be ordered through digital means, but they are delivered in paper packaging.
"Business is strong for us," said Jonathan Anderson, manager of The Sonoco Paper Mill. Their facility is staffed around the clock and they can hardly keep up with the demand for their recycled cardboard. "We've actually sold more than we can produce right now."
Other paper-based businesses are restructuring their systems to produce high-end photo stock for digital photo book companies like Snapfish and Shutterfly.
Rather than compete with digital, the paper industry has wisely evolved to complement digital processes. We may live in a wireless world, but it can never be a paperless one because paper has wisely positioned itself to ease, enable, and expedite digital demands.
The Personal Pleasure of Paper
Aside from its practical purposes, paper provides an experience that digital just can't duplicate. Experts agree that there is something special about holding a material object like paper. It provides a sensory experience, a familiar sense of comfort, and an escape from our digital lifestyles.
While digital is desirable for many things, paper's value truly transcends the virtual, which is why paper will stay on the books.
Follow the progress of print advertising and media. Contact MDG.
MDG, a full-service advertising agency with offices in Boca Raton and New York, NY, is one of Florida's top branding firms. MDG's core capabilities include print advertising, direct mail marketing, branding, logo design, creative, digital marketing, media planning and buying, radio and TV advertising, Web design and development, online video advertising, email marketing, content marketing, social media marketing, and SEO. To learn about the latest trends in advertising and branding, contact MDG.