How Participative Benefits Will Make Millennials Value Your Brand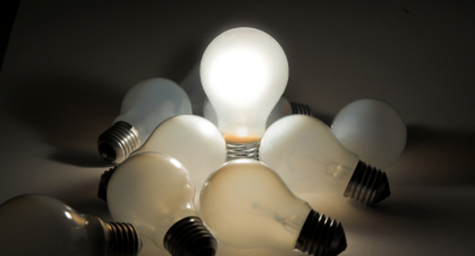 Rather than being passive consumers, Millennials want to be active participants and play a role in a brand's evolution. As they become the coveted consumers of today and tomorrow, marketers need to tap into Gen Y's desire to influence and interact with the brand by incorporating "participative benefits" into their brand models and subsequent strategies. PSFK.com explained this Millennial mindset to help marketers win over this distinctive demographic.
According to experts, there's a new definition of brand value today. It's basically the sum of emotional benefits, functional benefits, and participative benefits divided by the price. This is how Millennials determine brand value. With more than 80 million Millennial consumers in the U.S. alone and their major influence over technology adoption and cultural trends, it's an equation that marketers can't afford to ignore.
To make an impact on Millennials, marketers need to emphasize engagement and interaction in their strategies and think of these young consumers as active participants and co-creators of the brand.
Millennials' desire to be a part of the brand has been driven by advances in digital and mobile technology. These innovations have granted them unprecedented access to brands and have given them a sense of ownership over the brands they support.
As a result, Millennials want to participate in a brand's evolution in three distinct ways. First, they want to help create the products and services offered by the brand. Next, they want to help design the customer experience. Finally, they want to have a say in the brand's marketing development. The easiest and most effective way to do all three is by crowdsourcing ideas, as Samuel Adams® did with its Crowd Craft Project. Crowdsourcing lets consumers feel like they're playing a role in the brand's development while helping brands create the products and promotions that will resonate with their audience.
In addition, it's important to realize the value Millennials place on shareworthiness. This is based in their deep-seated need for peer affirmation. Research shows that Millennials get much more excited about choices they've made when they have the agreement and approval of friends. Marketers can achieve such shareworthiness by instilling a sense of purpose in their marketing that makes Millennials feel good about supporting the brand. As a result, Millennials will want to get involved with these benevolent brands, as well as share their positive discoveries and decisions friends.
Now that marketers can better understand the Millennial mindset, they need to get serious about engaging this generation and making these young adults a part of their brands. After all, Millennials already have more than $1 trillion in spending power—nearly one quarter of today's consumer discretionary spending—and that number will increase exponentially as these young adults get more firmly established. Now is the time to start building participative relationships that lead to lasting brand loyalty.
Tap into the promising and profitable Millennial market. Contact MDG today at 561-338-7797, or visit www.mdgsolutions.com.

MDG is a full-service advertising agency and one of Florida's top creative ad agencies. With offices in Boca Raton, FL and New York, NY, MDG's core capabilities include branding, logo design, digital marketing, print advertising, mobile marketing, email marketing, media planning and buying, TV and radio, outdoor, newspaper, video marketing, Web design and development, content marketing, social media marketing, and SEO. To stay on top of the latest trends in marketing and advertising, contact MDG today at 561-338-7797. If you're interested in learning more about the importance of marketing to Millennials, see how traditional brand Campbell's Soup is targeting Gen Y, "Campbell's Soup Goes "All In" on Marketing to Millennials.