How Programmatic Media Buying Can Aid Healthcare Marketing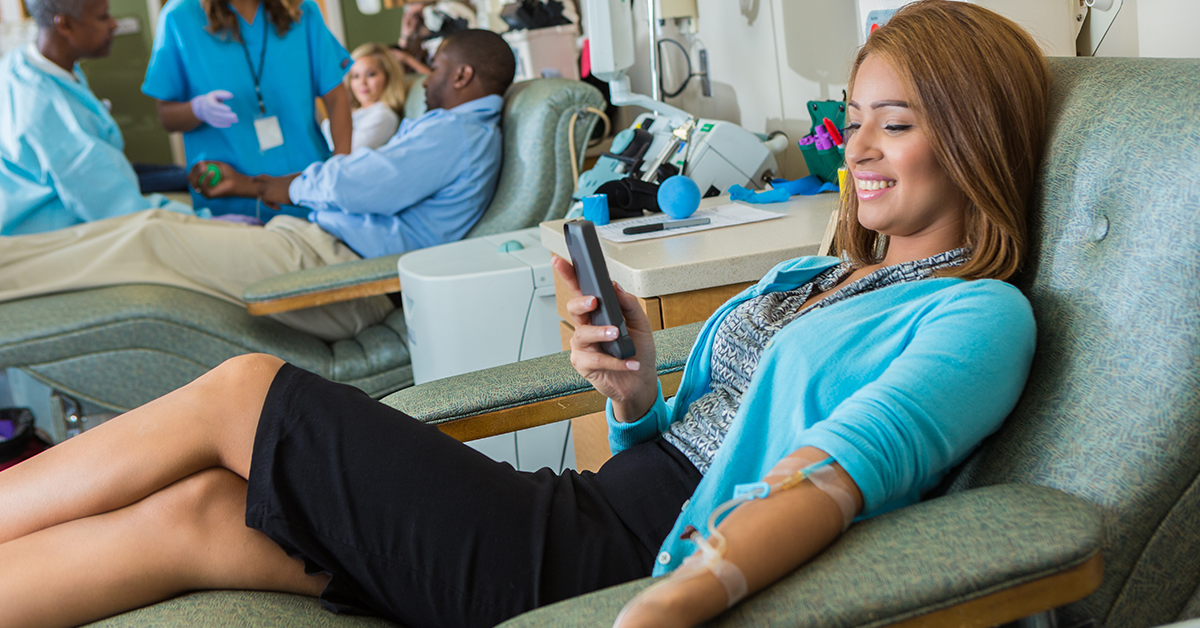 In the ongoing search for ways to conduct real-time media buying transactions on a highly targeted level, programmatic buying may be the cure that healthcare marketers have been seeking. Programmatic buying is a process that involves the sale and purchase of media in real time in an automated way with special algorithms and technology. It allows for more targeted ad placements based on an individual's online behavior. Programmatic buying also results in greater marketing efficiency by delivering maximum ROI and incredibly precise reach of the target audience. Media buying in healthcare has traditionally been a long and tedious process that has left a huge amount of time between purchase intent and final media release. But programmatic buying appears to resolve that issue by offering real-time automation, along with greater targeting accuracy and marketing efficiency. Despite all of these benefits, healthcare marketers have been hesitant to get involved in programmatic buying for their media. But LinkedIn explained the many ways that programmatic buying can help healthcare brands thrive.
An Examination of Programmatic Buying Formats
Many healthcare marketers are unaware of exactly how programmatic buying works. Basically, there are two forms of the practice, which are based on whether the ad inventory is purchased through auction or through a fixed rate paid to the publisher. The two forms of programmatic buying include:
1. Auction-Based Model
An "open auction" is the most popular kind of programmatic buying that offers real-time, auction-based bidding. In contrast, an "invitation-only auction" is also auction-based, but the bidding is only open to a specific group of advertisers chosen by the publisher. It also offers a more premium inventory selection, which is sold for a higher price.
2. Fixed-Price Format
With an "unreserved fixed rate," the selling price is pre-set but there's no ad space put aside in advance. Yet a process called "automated guaranteed" or "programmatic premium" is a more premium, fully automated practice of purchasing guaranteed set-priced ad space without an auction.
The Prescription for Programmatic Buying in Healthcare
While programmatic buying has yet to gain widespread popularity in the healthcare industry, this is now beginning to change. With the industry expected to spend $2.2 billion on digital media in 2018, programmatic will account for around 40% of all media buys. This means that healthcare marketing experts who start adopting programmatic buying now will have a major advantage once the need for the process finally becomes apparent to healthcare marketers next year.
Why is programmatic buying worth trying? According to Karen Bleier, media director at MDG, "Programmatic buying offers an abundance of advantages. It allows marketers to reach target audiences with an outstanding level of precision and unimagined granularity, which results in much better patient engagement and lower marketing costs."
In addition, programmatic buying has completely changed the approach to media buying today. Previously, marketers had to present the same advertising message to millions of consumers. But programmatic buying offers the ability to create unique, targeted messages for each and every consumer, on based their specific needs at any given time.
Data Analytics Is Giving Life to Programmatic Buying
Thanks to today's advanced data analytics, first-party data sources in hospitals can discover patient intent through cookies placed on a consumer's personal Web browser that can track their online actions. This insight can help healthcare brands develop compelling messages to increase patient engagement. Then, this first-party data can be combined with second-party and third-party data to identify audiences with similar demographics, Web-browsing histories, online purchasing patterns, and content consumption behaviors.
Another reason that programmatic buying is so worthwhile is because it's able to integrate many media delivery options and send the ideal message to the right patients on the right platforms. This can drive engaged audiences directly to healthcare marketers, which can lead to maximum ROI. Then, marketers can directly attribute their returns.
Finally, programmatic buying lets healthcare marketers target audiences at the end of the buyer's journey, when they're much more likely to buy.
And with the growing importance of personalized marketing today, programmatic buying can serve as a powerful tool to help healthcare marketers and brands fully benefit from the value of niche marketing.
Discover the advantages of programmatic buying in healthcare marketing. Contact MDG.
MDG, a full-service advertising agency with offices in Boca Raton and New York, NY, is one of Florida's top healthcare marketing companies and branding firms, whose healthcare clients include Dental Care Alliance, MDVIP, Max Planck Florida Institute, HCA East Florida, Primary Pharmaceuticals, and MD Now. MDG's core capabilities include branding, logo design, print advertising, digital marketing, mobile marketing, email marketing, media planning and buying, radio and TV advertising, outdoor, newspaper, video marketing, infographic development, website design and development, content marketing, social media marketing, and SEO. To learn more about the latest trends in healthcare marketing, contact MDG.