How QR Codes Can Grow Your Business-Part 2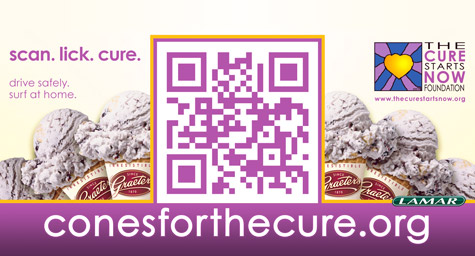 Part II: Using QR Codes
This is the second part of MDG's two-part series on how to use QR codes to grow your business. To read the first part, click here.
Below are some helpful tips on how to integrate QR codes into your organization's strategy, as reported by Jeff Korhan for Social Media Examiner. Keep in mind that QR is only one component, and can't be used effectively unless the other parts of your digital engine are well- oiled. For instance, any content your QR code links to should be designed and coded to be mobile-friendly—otherwise you could end up frustrating visitors.
Applications for QR Codes
Sharing – There's no limit to how, or even how much, you can share with QR codes. While a video or landing page is easily shared, you could go further and share an entire eBook and even multiple pieces of content that share a common link.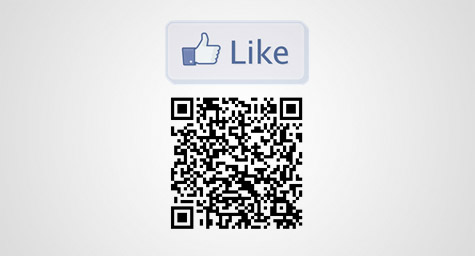 Community – Sharing is how you build community, and one of the favorite arenas for doing this is Facebook. You can use Likify to create a QR code that links your mobile device to a fully functioning LIKE button for your Facebook page. Providing the signature "thumbs up" helps to clearly suggest the purpose of the code.
Calls to Action – After building a community, the next logical step is to mobilize them to take action. What are you trying to accomplish? You can alternate special offers by simply linking your QR codes to new landing pages, and you can combine then with email opt-ins to build your list.
SEO and SMO – QR codes help you increase traffic to your most popular searchable objects to further optimize them by encouraging more sharing.
Social Proof – To help build a community offline, it can be helpful to use your vibrant online communities as social proof of your influence and expertise. As one example, you can use QR codes to link to specific blog posts that have earned an abundance of activity, drawing in offline community members into your already vibrant online community.
Analytics – QR codes most commonly link to URLs, which is why link shortening services bit.ly and goo.gl now automatically generate a QR code for sharing your shortened links. Using goo.gl as an example, you simply click on the "more" link after you create your shortened link, where you are taken to a page that not only gives you the QR code, but useful analytics. Other services, like MyQR.co , provide analytics and the ability to customize the color of your QR codes.
Practical Uses of QR Codes
QR codes have been used by major airlines as digital boarding passes, by Google Places to help customers get to your places page and by small businesses to direct customers to special promotions.
Where you can use QR Codes
Business cards
Brochures and other collateral
The sides of trucks and trailers
Product tags and packaging
Convention and event nametags
Restaurant menus
Event ticket stubs
Point-of-sale receipts
What you can link them to
Installation instructions
Sources for replacement parts and service
Directions to your business
The process for hiring your professional services
Valuable coupons and special offers
Recommendations for complementary products and services
Free mp3 downloads
Customer feedback forms
How to maximize QR code effectiveness
Provide explanations about their use and benefits
Encourage actions that support your marketing plan
Assuage the fears of the technically challenged
Give reasons to come back
Experiment with the size, location, and color of your QR codes
Study your analytics
The Future of QR Codes and Tags
The potential for QR codes is limitless. They're already integrating social media agnostics into the Internet fold by providing simple links from non-digital sources.
The next generation of barcodes will hold even more information—so much that an Internet connection will not even be necessary. The content will be effectively embedded in the code. Think about that.
MDG, a full-service Florida advertising agency, with offices in Boca Raton and New York, NY, specializes in developing targeted Internet marketing solutions, exceptional creative executions and solid branding and media buying strategies that give clients a competitive advantage.
Our core capabilities include print advertising, branding, logo design , creative, digital marketing, media planning and buying, TV and radio, public relations, Web design and development, email marketing, social media marketing and SEO. To view MDG's portfolio, click here.