How Social Influencer Theory Is Affecting Social Media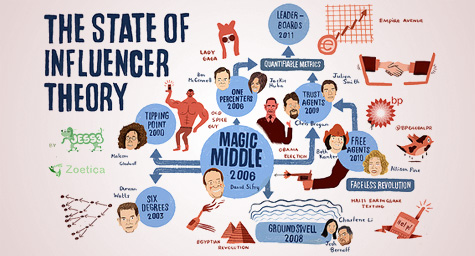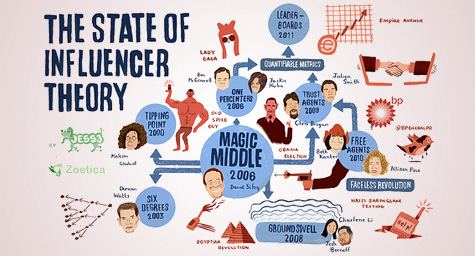 The inner workings of influence can be difficult to understand and even harder to determine since there's no rhyme or reason to why something achieves viral success. Smartblogs.com recently examined how the current state of influence theory is having a direct and dramatic impact on the social Web.
True influencers are the passionate people who actively strive to promote brands they believe in. For organizational social media, it's essential to develop strong bonds with these contacts that usually have powerful networks of the right people. Today, leaderboard systems can actually determine which social media users have the highest influencer potential. This enables companies to target these strong voices and leverage them as social influencers.
Not everyone supports leaderboard systems, with some people asserting that it's more valuable for a company to become actively involved within a community and spark a large-scale conversation rather than relying on the voices of others. It is important to realize that leaderboards only provide a list of high-scoring influencers within certain topic areas and social networks, as opposed to a more egalitarian approach that takes the collective voice of a community into consideration.
Today, there are several valid theories regarding who should influence the social conversation, with all of them based on empirical data of actual social networks. The only thing we know for certain is that social network dynamics will continue to evolve, along with our understanding of the most valuable ways to use these powerful channels to influence, inspire, and impact our increasingly social world.
Read more at Smartblogs.
MDG, a full-service Florida advertising agency with offices in Boca Raton and New York, NY, specializes in developing targeted interactive marketing solutions, exceptional creative executions and solid branding and media buying strategies. Our core capabilities include print advertising, branding, logo design, creative, digital marketing, media planning and buying, TV and radio advertising, customer relationship management, loyalty programs, public relations, Web design and development, email marketing, social media marketing and SEO. View MDG's creative marketing portfolio.