How Social Media Scored a World Coup with the World Cup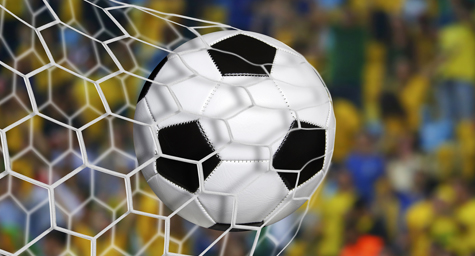 Social media was the ultimate winner of the World Cup as the final match set a slew of new social records. Not only did Germany's win shatter global records on Twitter, but it also took the title of the biggest sporting event ever on Facebook. TheGuardian.com posted the play-by-play on these virtual victories.
On Twitter, Germany's 1-0 victory kicked up tweets to 618,725 per minute. This swiftly beat the prior tweet record of 580,166 per minute, which was set during the team's 7-1 semi-final bashing of Brazil. Yet the final game's tweet total of 32.1 million tweets couldn't match the record of 35.6 million tweets sent during that semi-final face-off.
And Facebook followed by reaching a record 280 million interactions during the World Cup final. These interactions included posts, comments, and likes from its 88 million global users and they quickly shattered the platform's prior record of 245 million interactions set by the 2013 Super Bowl.
But it wasn't only platforms that shared in the social glory. German player Lukas Podolski became a "selfie" star on Twitter by posting a photo of teammate Bastian Schweinsteiger kissing him on the cheek right after their win. This sassy snapshot was retweeted more than 88,620 times and earned 78,169 favorites. And this photo was followed by another selfie of Podolski with German chancellor Angela Merkel, which soon scored 25,022 retweets and 29,809 favorites.
Social media truly triumphed during the World Cup to provide further proof that social media has won over the world.
Check in on the latest in social media. Contact MDG today at 561-338-7797, or visit www.mdgsolutions.com.
MDG, a full-service advertising agency with offices in Boca Raton and New York, NY, is one of Florida's top branding firms. MDG's capabilities include print advertising, direct mail marketing, branding, logo design, creative, digital marketing, media buying and planning, radio and TV advertising, Web design and development, online video advertising, infographic development, email marketing, content marketing, social media marketing, and SEO. For the latest trends in advertising and branding, contact MDG today at 561-338-7797 or visit www.mdgsolutions.com.