How Subway Got to 33,000 Restaurants: 6 Lessons for Entrepreneurs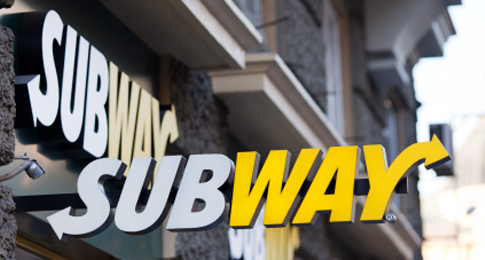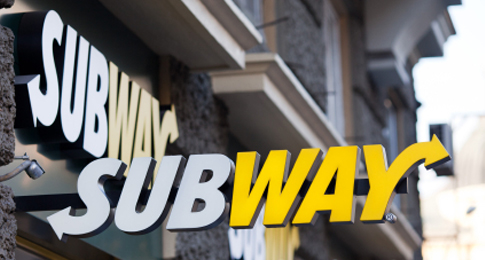 In 2011, Subway became the top fast-food franchise chain when it reached 33,000 restaurants worldwide and the company is currently on track to hit 34,000 units very soon. This success was especially sweet for Subway because the franchise finally surpassed the legendary McDonald's for the top spot. While such phenomenal growth would be expected of a major conglomeration, the sandwich chain actually built its brand one locally owned franchise at a time. Franchisees can learn a lot from Subway's success, so Entrepreneur.com compiled of list of the factors that led to their remarkable rise.
1. Stay on Top of Trends – Subway began as a simple sandwich shop, but the growing interest in healthier eating led them to evolve their menu to include lighter choices along with more substantial ones. The franchise quickly incorporated their healthier, fresher food into their marketing message and began appealing to more health-conscious consumers.

2. Be Flexible – Subway had been just another sandwich chain until their rapid response to the market's newfound focus on health enabled them to be one of the first fast food franchises to jump on the trend. They quickly adapted their menu and marketing message to reflect the changing consumer. This healthy shift has proved to be much more difficult for traditional burger chains known for their greasy choices.
3. Sell a Story – Rather than just promoting the healthfulness of their sandwiches, the franchise enlisted spokesperson Jared to tell the story of how Subway helped him lose weight. His struggle resonated with consumers by appealing to them on a personal level. The franchise continues to use Jared as a major marketing strategy since he's earned a strong fan following.
4. Move Beyond Basic Storefronts – Today, Subway units can be found in a wide variety of locations, including schools, hospitals, and convenience stores. Rather than waiting for customers to come to them, the franchise expanded into creative locations to offer convenience to today's customer on the go.
5. Keep Customers Engaged – At Subway, customers can watch their food being prepared and actually interact with the people preparing it. This adds a personal touch to the fast food experience while reassuring customers about the quality of their food.
6. Satisfy Franchisors as Much as Customers – Subway is known for treating their franchisors well and striving to maintain friendly relationships. Their main competitor, Quizno's, has a reputation for fighting with franchisees and treating them unfairly. It appears that great relations lead to great success as Subway continues to soar above its struggling competitor.
Subway has worked hard to achieve its global success and these six strategies show how paying attention to the needs of customers and franchisors can take a business straight to the top.
To discover how to use the latest franchise marketing techniques to grow your franchise, contact MDG today at 561-338-7797, or visit www.mdgsolutions.com.
MDG is a full-service South Florida advertising agency, with offices in Florida and New York, that specializes in developing targeted franchise marketing solutions, exceptional online executions, and solid branding and media buying strategies that give franchises a real competitive advantage. Our core capabilities include advertising, branding, creative, digital marketing, media planning and buying, public relations, Web design and development, email marketing, direct mail, video marketing, social media marketing and SEO. To view MDG's portfolio, click here. For more information, email MDG, call 561-338-7797 or log on to www.mdgsolutions.com.