How Successful People Work Social Media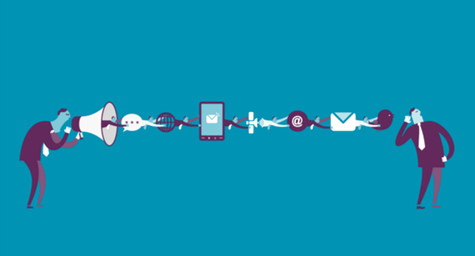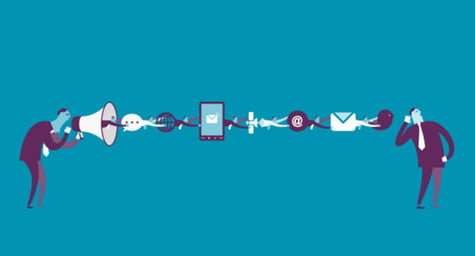 Social media has evolved beyond a digital way to keep up with friends in real time into an essential business tool that streamlines the entire communication process. As a result, many successful people attribute much of their progress to the ways they leverage social media both professionally and personally. For a better idea of how winners work social media, Forbes.com compiled this list of leading social media activities.
First and foremost, successful people firmly believe in their decisions and actions, both on and off social media. They also listen to everything around them and then use that listening mode when promoting their content and concepts.
They also believe in quality over quantity when it comes to both postings and platforms. As a result, they opt to publish messages that really matter and pick the platforms where they can best reach their target audience rather than saturating everyone and every channel. Yet they also know that one social media platform is usually not enough, so they avoid focusing on only one particular channel in favor of hand picking the few that meet their needs.
While social media makes dialogue instantaneous, successful people still use email since it allows for more detailed and deeper conversations. They also utilize the benefits of SEO since it complements social so well. Given that social media posts now appear in search results and SEO can drive more traffic to social posts, they clearly work better together and can maximize social media marketing campaign results.
They also know that social media is relevant to everyone and that prospects in every target market are tuned in and logged on.
Successful people are genuine with their social media and avoid automating all updates, direct messages, and responses. Real engagement matters and automation may sacrifice relationships and tarnish a brand's image. On that note, it's essential to customize each message to each social network and learn the inner workings behind the approaches that work best for each.
Speaking of customization, a personal touch and tone are essential in social media. Avoid outsourcing all of your social media to third-party sources, as well as relegating all social posting to interns, since they lack the insight and experience to best represent the brand. It's also wise to post some personal information along with professional updates since these personal snippets appeal to audiences and lead to relationships.
While social media is cost-effective, it's definitely not free. It demands an investment of both time and human resources to make it worthwhile. Speaking of dollars, some executives think social success means a high fan count, but it's smarter to focus on building audience engagement as a route to generating higher sales. Social may be the means, but sales must remain the goal.
Successful people know that social media must be monitored and measured. These metrics are the only real way to gain insight on traffic patterns, optimize current strategies, and develop new social media tactics.
Finally, successful people know how to leverage their social media networks. They believe they are part of a generous community that supports and shares a commitment to helping each member succeed. After all, we are all inclined to seek social connections and social media just makes it faster and easier than ever imagined.
To learn more about the latest trends in social media marketing, contact MDG.
MDG, a full-service advertising agency with offices in Boca Raton and New York, NY, is one of Florida's top integrated marketing agencies. Our 360° approach uses just the right mix of traditional and digital marketing to reach your advertising goals. While some industries may fare better in print and others online, we strive to create a balanced approach, where traditional, digital, and social media marketing efforts support each other and your message is tailored to the medium. To stay on top of the latest trends in social media marketing, contact MDG. Read more at Forbes.com.