How to Create an Effective Google+ SEO Content Strategy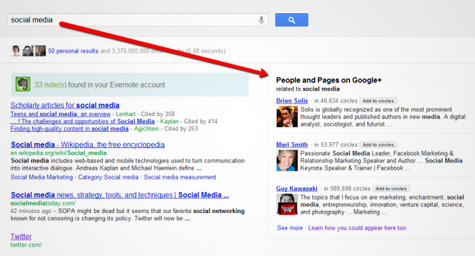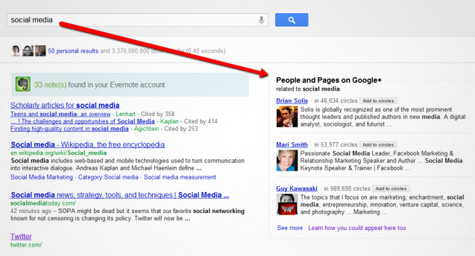 Businesses are finally realizing the importance of acquiring a Google+ account, but simply having that account will not accomplish much. That account must be optimized in order to get the best results from Google's new Search Plus Your World feature. SearchEngineJournal.com recently offered some helpful hints on optimizing a Google+ account to get top-notch results.
First, it's important to optimize your Google+ profile by threading relevant keywords throughout it, especially in the introduction. Next, you'll want to optimize your Google+ Circles, which comes down to increasing the number of high-quality contacts linking back to you. This can be accomplished by gaining the attention of thought leaders by promoting their content, commenting frequently on their posts, or creating posts with that leader in mind. Your efforts should persuade these leaders to link to you, which will ultimately improve the quality of your Circle.
Compelling content can also make a difference, so you want to focus on creating and sharing Google+ content that is as compelling as possible. To enhance the appeal of your content, stick to a regular schedule to ensure timely updates and include engaging elements such as surveys, videos, and photos. Since it takes time and effort to create original content, you can also share other compelling content from your Google+ stream to ensure you maintain an active Google+ presence.
Another move that can increase your ranking is optimizing your +1s. This can be achieved by including a site-level +1 button in your website's header or right-hand navigation, as well as by incorporating a content-level +1 button that appears near important content.
Finally, confirming site ownership and content authorship can also optimize your Google+ account. In fact, the search engine strongly recommends that you link your Google+ account and your website to each other to confirm ownership. Google also encourages you to claim authorship of your content in order to improve your search results, increase your click-through conversion rate, and boost your social identity.
While simply having a Google+ account is important, taking the time to optimize it is vital to getting the greatest results from your Google+ efforts.
To learn how search marketing can improve your business, contact MDG.
MDG, a full-service Florida advertising agency with offices in Boca Raton and New York, NY, specializes in developing targeted Internet marketing solutions, exceptional creative executions and solid branding and media buying strategies that give clients a competitive advantage. Our core capabilities include  branding, logo design, digital marketing, media planning and buying, TV and radio advertising, customer relationship management, video marketing strategies, inbound marketing programs, public relations, Web design and development, email marketing, social media marketing, local search and SEO. View MDG's creative marketing portfolio.
Read more at SearchEngineJournal.com.