How to Cure the Common Coldness of a Healthcare Call Center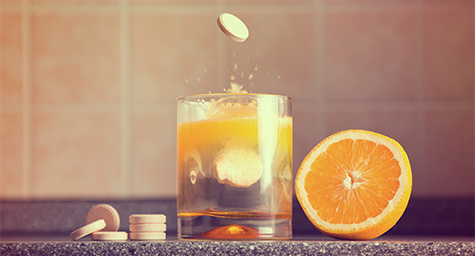 With the rise in aging Baby Boomers and empowered patients driving the demand for quality healthcare today, the competition for these new patients is fiercer than ever. Fortunately for the patient, this has raised the standards of healthcare to new heights. Yet for healthcare centers, this competitive environment has it made more and more difficult to stand out in the healthcare crowd. But since healthcare is a truly personal experience, the secret to becoming the first choice for care may depend on the first point of contact. In most healthcare cases, this first point of contact is the call center and it can make a lasting impression. It can define and direct the patient's perception of the healthcare center's care. A warm and caring experience on a patient's first call to a healthcare center is viewed as a sign of the treatment to come. This is why it's critical for call centers to make patients feel like they care about their care. For tips on turning your call center into a positive patient experience, HospitalImpact.org prescribed the following regimen.
1. Answer Calls Promptly and Properly – Make sure that call center operators answer all phone calls as quickly as possible and are immediately engaged in the patient's situation.
2. Express Empathy and Concern – Patients are looking for people who understand, so operators that exhibit compassion and caring make feel patients feel more comfortable on the call, as well as more comfortable with choosing the healthcare center.
3. Connect Patients to the Proper People and Providers – The top healthcare centers employ patient advocates who are both empathetic and educated about the treatment and experience at the healthcare center. Once the operator understands a patient's needs, the patient should be immediately connected to this knowledgeable advocate to begin their journey with the healthcare center.
Sadly, researchers discovered that this kind of warm, welcoming, and well-informed care was completely missing at many healthcare call centers. Most operators let phones ring at least ten times before answering. Once they finally answered, they were cold and curt and made no effort to show any care or compassion. Plus, they were uncertain about directing patients to the proper providers, as well as unwilling to find answers to inquiries.
Once you put yourself in the patient's place, it's easy to see how their experience with a call center can color their perception of the entire treatment experience.
And since many healthcare organizations are plagued by poor call centers, a healthcare center with empathetic and responsive operators who are able to guide patients to the people who can help them will truly rise above the rest.
A call center is more than a first point of response. It's a reflection upon a healthcare center's quality of treatment. It can add great value to your organization and make caring your calling among the community.
Treat yourself to the latest information on healthcare marketing. Contact MDG.
MDG, a full-service advertising agency with offices in Boca Raton and New York City, is one of Florida's top healthcare marketing companies and branding firms, whose healthcare clients include Dental Care Alliance, MDVIP, Max Planck Florida Institute, HCA East Florida, Primary Pharmaceuticals, the biostation, and MD Now. MDG's core capabilities include branding, logo design, print advertising, digital marketing, mobile marketing, email marketing, media planning and buying, radio and TV advertising, outdoor, newspaper, video marketing, infographic development, Web design and development, content marketing, social media marketing, and SEO. To learn more about the latest trends in healthcare marketing, contact MDG.