How to Keep Affluent Travelers Richly Engaged Despite Audience Fatigue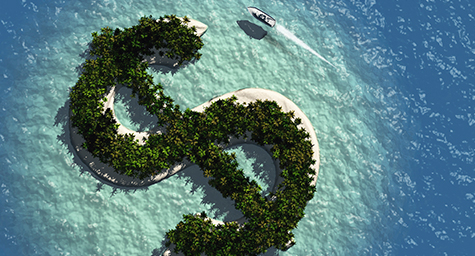 Affluent travelers may live large, but the size of this market is extremely small. With their wealth and travel history, they receive countless travel offers throughout the year, which has led many to become tired of all types of travel marketing. This audience fatigue makes them immune to ads and promotions, which decreases their rate of response and leads to sluggish conversion rates. This problem has become prevalent across the travel industry and it's forcing travel marketing experts to rethink and revise their tactics. To overcome this frequent fatigue, MediaPost.com posted two savvy strategies to keep affluent travelers paying attention to marketing.
Invest the Time in Segmenting
Most travel marketers identify affluent prospects by their income, travel history, and level of travel interest. While this helps narrow down the customer base, you can take it a step further and segment this travel audience into very specific groups. Then, your messages can be customized to reflect their unique travel interests, which will make your marketing messages more relevant and influential.
In addition, segmenting your audience will help you find affluents with higher financial capacities and target them with ultra-exclusive VIP promotions. This can be a very lucrative tactic for two reasons. For one, it affirms their higher status, which makes them feel good about the brand and increases their chance of conversion. Secondly, it pinpoints a valuable pool of highly lucrative prospects that can be specially targeted with later messages.
Expand To A More Abundant Audience
While segmentation lets you focus in on smaller groups of affluents, it's just as important to look at the big picture and expand your potential audience. This involves searching beyond affluents with a clear interest in travel to find other affluent prospects who have limited travel interest but have never received this type of travel marketing.
The way to tackle this tactic is to begin with broad qualifiers like financial capacity. This will identify people with the means to travel. Then, you can turn these consumers into customers by creating enticing travel promotions that increase their interest in travel. It's best to develop a few different offers to test which ones are effective. This will help you determine which messages get a response, as well as identify new groups of prospects.
Try these two tactics to keep earning the interest of affluents and gain a wealth of new prospects.
Learn how to refresh your affluent travel marketing. Contact MDG.
MDG, a full-service advertising agency with offices in Boca Raton and New York, NY, is one of Florida's top hospitality marketing companies and branding firms. MDG's core capabilities include advertising, branding, logo design, creative, infographic development, digital marketing, creative media planning and buying, radio and TV advertising, website design and development, email marketing, mobile marketing, content marketing, social media marketing, and SEO. To stay on top of the latest trends in travel marketing and advertising, contact MDG.