How to Measure Social Media ROI: A 4-Step Plan for Marketers [Infographic]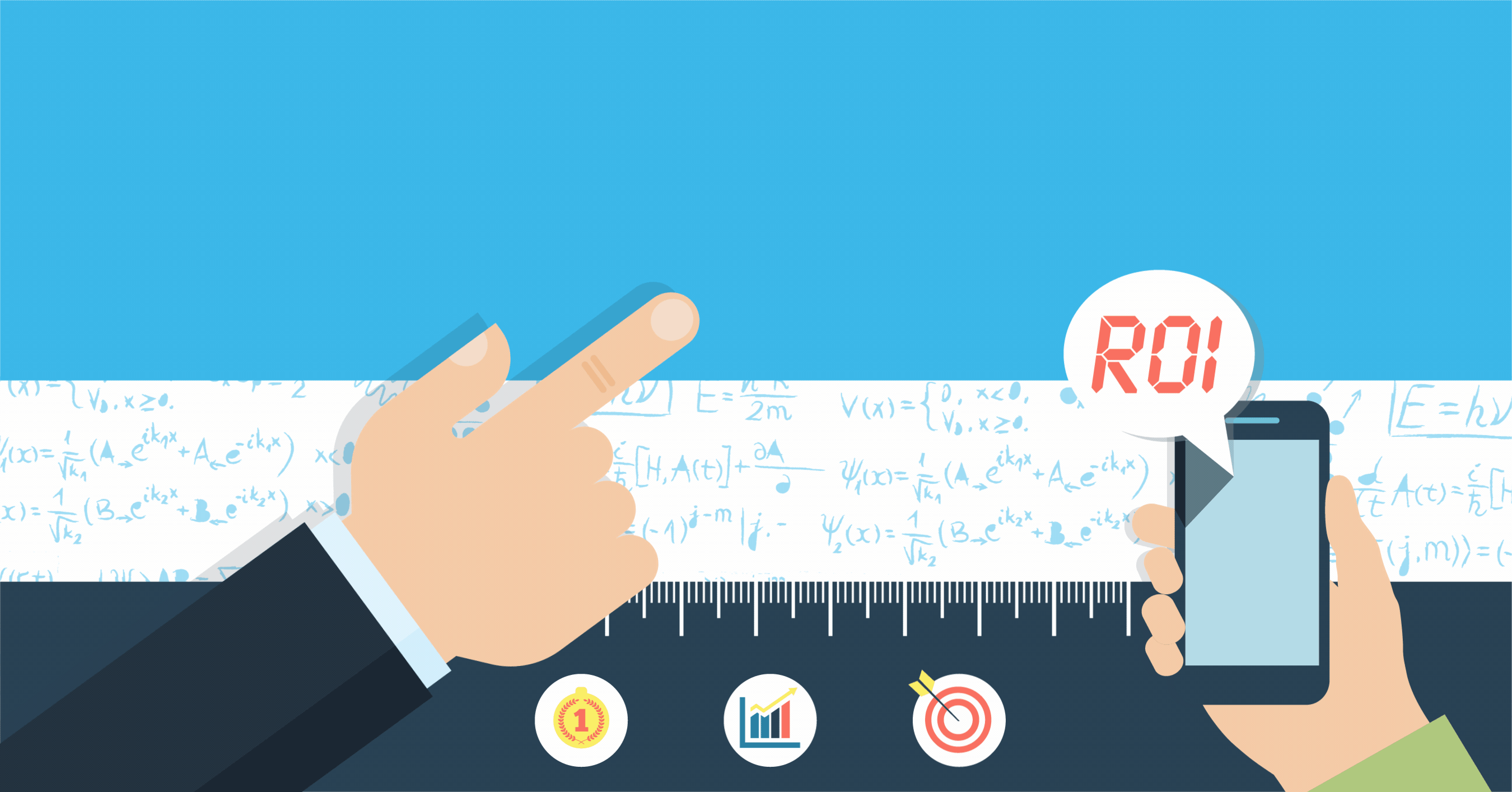 Are you unsure about how to measure the return on investment of your social media marketing?
If so, you're not alone. According to The CMO Survey, only 23% of senior marketers say they can determine the impact of their social efforts quantitatively.
This struggle is understandable: assessing all the various types of organic social engagements that happen across multiple platforms can often feel like impossible task.
The truth is that it's not. While measuring social ROI does take some time and work, it's absolutely achievable for firms of all types.
So, how can brands tackle this problem? To find out, check out the key findings below, as well in MDG's new infographic, How to Measure Social ROI: A 4-Step Plan for Marketers.
[jump]
1. Define Measurable Goals
Determining social ROI begins with goals, not metrics. Before you do anything else, it's essential to clearly define why you're utilizing social media in the first place.
Start by outlining broad objectives such as:
Boosting your pipeline of qualified leads
Increasing sales of products/services
Building brand awareness
Many marketers stop here, which is often where the root of the problem lies. To measure ROI, it's necessary to go one step further and connect overarching goals to quantifiable KPIs.
Link your goals to actions such as:
Click-throughs to a website landing page
Views on a particular piece of content
Online purchases of products/services
Newsletter/product update sign-ups
What you need here is a relatively small set of specific, measurable actions that you want social audiences to take and by which you'll gauge success.
2. Assign a Value to Each Action
Now comes the most difficult part of the process: assigning a value to each action that you're measuring. Truthfully, this is both an art and a science, and it takes time to get it right.
Begin by gathering any relevant data that connects online action to revenue, such as:
The lifetime value of a customer, visitor, newsletter subscriber, etc.
The price of products/services promoted on social and typical individual spend
The average order size of a website visitor and/or social media referral
The next step is ballparking. By looking at a combination of your social and website analytics, do your best to link each action you're tracking to a set value.
These metrics can include:
Value of a social-driven website visitor
Value of a newsletter subscriber
Value of a contact form submission
What many marketers realize at this point is that the social metrics they currently are paying attention to—likes, comments, etc.—don't connect well to revenue. Instead, what's often needed is to track actions such as click-throughs, sign-ups, and visits.
3. Calculate the Cost of Your Efforts
Combining measurable goals with a value for each action gives you a good foundation, but it's not all you need. To calculate ROI, you also have to know the costs of your social media efforts.
Determining this starts with content. Look closely at:
The price for producing each piece you post on social
Any additional costs associated with promotion and distribution
This is only part of the picture. To have an accurate sense of what you're spending you need to go further and look at everything else, including labor costs and technology.
Don't forget to factor in:
The cost for all employees who work on social (directly, in support roles, executives, etc.)
The price of all hardware and software you utilize (analytics, hosting, production, etc.)
The cost of third-party support for your social media efforts
Expenses related to social training, conferences, etc.
Take the time to scour every corner of your marketing budget—and all other budgets—to ensure that you're capturing the full range of social media costs. You don't want a penny missed when determining the scope of your investment.
4. Determine the ROI
Finally, after all of that strategizing about goals, collecting of data, and scouring of budgets, comes the fun part: math!
Determining total social ROI is very easy once you have the numbers: simply calculate your total revenue from social (actions x value for those actions) and your total investment (all costs). Then multiply and divide:
(Total Social Revenue – Total Social Costs) x 100
—————————————————————–     = Social ROI (in %)
Total Social Costs
The reality is that this isn't where things stop. Seeing social ROI is useful—it'll show you if your efforts are positive overall—but that isn't the most valuable insight to come from this exercise.
Because you've done all the hard work of determining goals and quantifying actions, you can now see the performance for each of your individual tactics. That's truly where the payoff comes in: being able to see exactly which specific social approaches are (and aren't) delivering a return on investment.
To find out more, check out the full infographic, How to Measure Social ROI: A 4-Step Plan for Marketers.

Learn more about social media marketing. Contact MDG today at 561-338-7797 or visit www.mdgsolutions.com.
MDG, a full-service advertising agency with offices in Boca Raton and New York, NY, is one of Florida's top branding firms. MDG's capabilities include print advertising, direct mail marketing, branding, logo design, creative, media buying and planning, radio and TV advertising, outdoor, newspaper, digital marketing, website design and development, online video advertising, infographic development, email marketing, video marketing, mobile marketing, content marketing, social media marketing, paid search marketing, and SEO. To learn about the latest trends in advertising and branding, contact MDG today at 561-338-7797 or visit www.mdgsolutions.com.