How to Rate the ROI of Your Social Media Marketing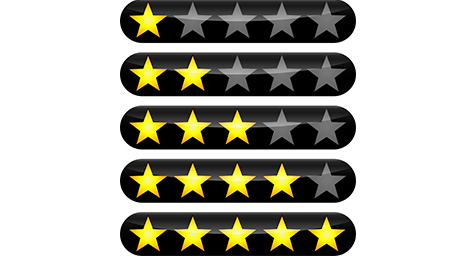 The way to justify a big budget for social media marketing is by showing that your efforts turn out a return on investment. But measuring ROI on social media can be challenging, unless you know the right tactics and tools for the task. Luckily, SmallBizTrends.com offered these tips to tell if your social media marketing is paying off in ROI.
Understand Your Brand Perception
You need to always know what people are saying and spreading about your brand both on your social media pages and across the entire Web. Luckily, there are many tools that can track a brand's social mentions Web-wide to determine an increase in its online visibility.
Scan Your Social Audience Reach
Your company's social media platforms will allow you to gauge the success or failure rate. Each medium tells a different story with its results. As a brand sees changes to audience size, it needs to make modifications to ensure an ROI.
Scrutinize Your Social Media Engagement
Simply counting comments, likes, or retweets will not suffice for proper engagement analysis. Having a good understanding of who is commenting or liking and what the conversation topics are could help with ROI. Potential clients can be found through engagement.
Check Your Conversion Rate from Social Media Visits
Every brand should have certain conversion goals for each of their social media efforts. These goals will let you measure the efforts that have monetary value. Fortunately, there are a number of online tools that can track key indicators like leads, traffic, reach, and more.
Track Your Website Referral Traffic from Social Media
It's imperative to see which social platforms are driving the most or least traffic to your website. A number of tools can help with analytics, engagement, and growing your reach. If used correctly, social media has the ability to create strong traffic numbers to your site, which should help with the ROI.
Study Your Social Media Analytics
Social media analytics deliver real-time feedback from all of your social media accounts. With the analytics dashboard, you can get specific data needed to develop a solid social media strategy.
These useful tips and tools offer great ways to measure the ROI of your brand's social media marketing.
Discover smart strategies for social media. Contact MDG today at 561-338-7797 or visit www.mdgsolutions.com.
MDG is a full-service advertising agency and one of Florida's top branding firms. With offices in Boca Raton and New York City, MDG's core capabilities include branding, logo design, print advertising, digital marketing, mobile marketing, email marketing, media planning and buying, TV and radio, outdoor advertising, newspaper, video marketing, website design and development, content marketing, mobile marketing, social media marketing, and SEO. To discover the latest trends in branding and advertising, contact MDG today at 561-338-7797.