How to Speak to Hispanic Shoppers to Persuade Purchase Online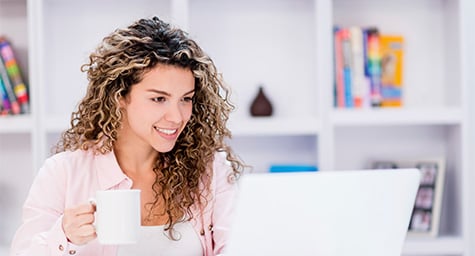 The Hispanic population has grown exponentially in the U.S. over the last 20 years. But for many marketers, how the Hispanic market shops and spends online can be lost in translation. Now a new study by Adroit Digital provides a better understanding of the online shopping habits of Hispanics, as well as how they respond to a range of online advertising, to help marketers become more well-versed in the online outlook of Hispanic shoppers. MediaPost.com discussed these details from the study.
The Hispanic Market in the Marketplace
With the 62% boom in the Hispanic population in the last 15 years, the Hispanic demographic has been the largest contributor to U.S. population growth.
They also will have one of the largest impacts on the economy of tomorrow, with the report revealing that 70% of Hispanics are under age 40, making this market much younger than the general U.S. population.
U.S. Hispanics possess $1.3 trillion in spending power.
40% are considered "Upscale Hispanics" with an annual household income between $50,000 and $99,000.
U.S. Hispanics are connected to a technology device for six hours more each day than the general American.
Interestingly, the emerging and enormous younger population of Hispanics seems to share both the youthful age range and online shopping habits of the Millennial market. Since this young Hispanic audience is expected to exponentially increase their earning power by 2024, marketers can't afford to ignore this very valuable market.
The Means to a Spend
Not all incentives speak to Hispanic shoppers the same way. Some are extremely enticing, while others won't sway their spending. The report revealed that these offers pay off the most with Hispanic shoppers:
81% respond to price discounts
74% are enticed by free shipping
35% are lured by loyalty points
34% act on freebies
Hispanics' Habits in Online Shopping
Today's shoppers have a wealth of ways to browse and buy online. And Hispanics have their personal preferences when it comes to the digital devices they choose to use and the particular places they purchase. The study showed that among Hispanics:
72% spend more time shopping on laptops or PCs than on smartphones or tablets.
78% ages 45 and over opt to shop on PCs, making this market the heaviest users.
73% of females and 70% of males are slightly more likely to purchase on PCs.
16% purchase predominantly on smartphones.
58% use a retailer's website instead of an app for mobile shopping.
Media That Motivate the Market
Marketers will be happy to learn that ad media make little difference to Hispanic shoppers. They tend to drive decisions rather equally. Slightly more than 40% respond to TV, online, and social media ads while approximately 35% respond to mobile, online video, and magazine ads.
Hispanics in the U.S. have their own online shopping styles and marketers must understand the culture of these consumers in order to earn their trust and business.
Learn about the latest trends in online shopping. Contact MDG today at 561-338-7797, or visit www.mdgsolutions.com.
MDG, a full-service advertising agency with offices in Boca Raton and New York, NY, is one of Florida's top branding firms. MDG's capabilities include print advertising, direct mail marketing, branding, logo design, creative, digital marketing, media buying and planning, radio and TV advertising, Web design and development, online video advertising, infographic development, email marketing, content marketing, lead generation, social media marketing, and SEO. For the latest trends in advertising and branding, contact MDG today at 561-338-7797 or visit www.mdgsolutions.com.