How Top Brands Pull Customers into Orbit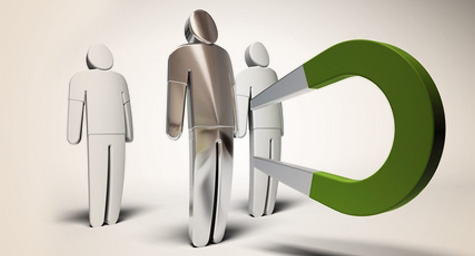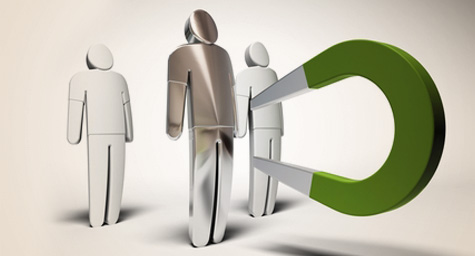 Today's most successful companies have traded the traditional advertising approach of putting messages out in favor of the more modern method of luring customers in. Harvard Business Review reported on how brands are now actively pursuing consumers in an effort to draw them into their orbit.
Three top companies thriving off this inbound marketing strategy are Apple, Nike, and Google. By creating customer-focused experiences at every stage of the purchasing process, they're imbuing their brands with value that extends much farther than the product itself. Each takes a different approach, but all focus on anticipating the needs of consumers and giving them everything they want. While this certainly results in brand preference and customer loyalty, it goes beyond those factors and pulls consumers into the brand's orbit.
Developing one of these orbit strategies begins by measuring the strength of your current customer relationships and their level of satisfaction. It's also important to determine the appeal of your brand and understand how it attracts consumers and encourages them to personally promote your company. A good gauge is your social media and how well it engages consumers in conversation, as opposed to simply spewing out messages.
Next, look at your brand's mission and philosophy. Determine how these can be fulfilled in ways that enhance the value of your products and resonate with your target market. This creates the connection that draws consumers into your brand.
When it comes to creating a consumer orbit, the overall goal is to position your brand in a way that pursues their trust and loyalty and shows them you care about their business.
To learn how the right mix of outbound and inbound marketing can help to increase consumer engagement with your brand, contact MDG today at 561-338-7797 or visit www.mdgsolutions.com. 
MDG, a full-service Florida advertising agency with offices in Boca Raton and New York, NY, specializes in developing targeted Internet marketing solutions, exceptional creative executions and solid branding and media buying strategies that give clients a competitive advantage. Our core capabilities include  branding, logo design, digital marketing, media planning and buying, TV and radio advertising, customer relationship management,video marketing strategies, inbound marketing programs, public relations, Web design and development, email marketing, infographic design, social media marketing, local search and SEO. View MDG's creative marketing portfolio.
Read more at blogs.hbr.org.