How TV Captured the Most Media Ad Dollars Last Year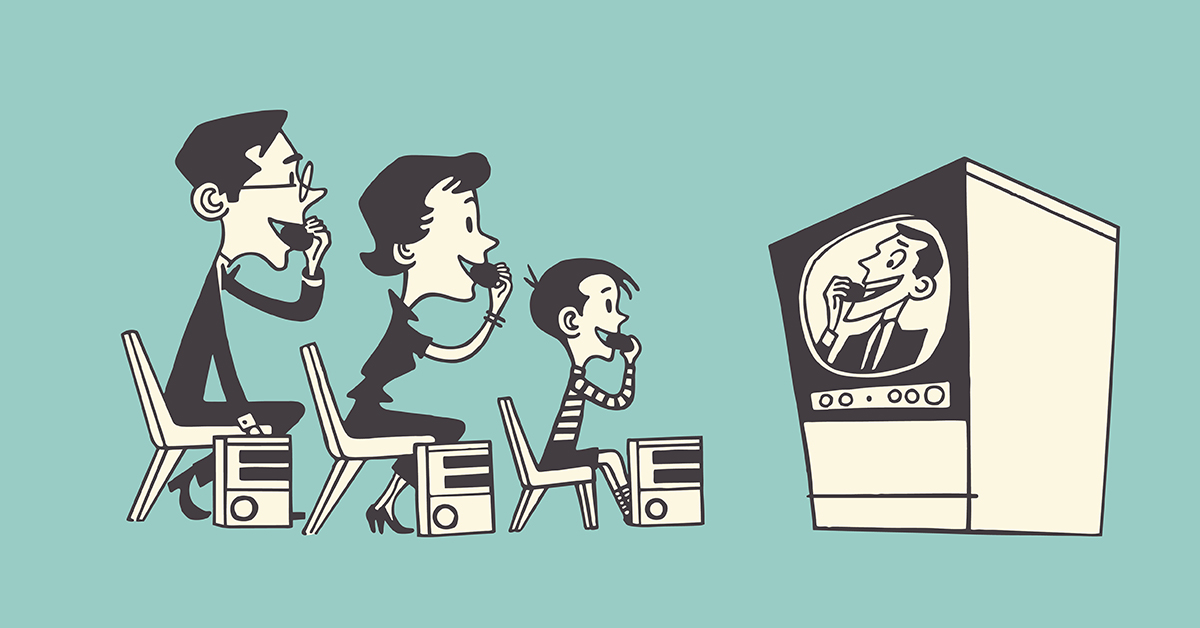 Digital has been dominating media in recent years, with its share of ad dollars usually as massive as its audience. When major industries like retail, consumer electronics, and telecommunications didn't see the sky-high outcomes they had expected from advertising dollars invested in digital media, there was a sudden shift in the share of media ad spending. And last year, a large number of industries instead channeled their media ad dollars directly to TV. Even though U.S. ad spending as a whole slowed at the very end of 2016, ad spending for the overall year increased by 6.8% over 2015. The last three months of the year alone saw a 4.3% rise in ad spending over the same time span in 2015. So, not only were U.S. media buyers allotting a larger share of ad dollars toward TV, they were also spending more on media advertising altogether. MediaPost featured more of the details on how media ad dollars were being channeled in 2016.
Digital Media Earned Its Share of Disappointment
Looking at the big picture, digital media may have outperformed many other media categories, but it was only up 13.3% for the year. Back in 2015, digital media had risen 50% higher than in 2014. And unfortunately, when the digital category's two powerhouse platforms, Google and Facebook, are taken out of the media equation, the sector falls to a mere increase of 8.7%.
Digital media dropped the most during the fourth quarter of 2016 where it only rose about 7%. Throughout the year, marketers in retail and telecommunications substantially scaled back their digital ad spend, with retail ad spending down by 3.5% and telecommunications spending falling 2.4%.
These ad dollars were diverted away from digital and directed toward TV. Industry experts said that marketers moved back to TV because it was a medium that they had trusted for many years.
Media Buyers Tuned In to TV
While digital media ad spend dropped, TV ad spending rose an average of 4.4% in 2016. Specifically, ad spend was 4.6% higher for broadcast TV, as well as 4% greater for cable TV.
"As these ad spend statistics show, TV has defied the dire predictions of some in the industry and clearly maintained its staying power among both audiences and advertisers," said Karen Bleier, media director at MDG.
TV Programs That Rated the Highest with Media Buyers
Which types of shows did media buyers have their eyes on? Reports showed that ad spending on TV entertainment programming fell by 1.8% overall, while ad spend on sports soared 16% higher, which was largely attributed to the popularity of the Olympics. Not surprisingly, ad spending on NBC was up 20% of the year, primarily because it aired coverage of the Olympics. Thanks to the non-stop coverage of the controversial presidential election, ad spending on news programming overall increased by more than 14%. In comparison, ad spend on newspapers fell almost 14% in 2016, while magazines saw a 9.1% drop and radio fell less than 1%.
Watch what's happening in media buying and planning. Contact MDG.
MDG, a full-service advertising agency with offices in Boca Raton and New York, NY, is one of Florida's top branding firms. MDG's capabilities include print advertising, direct mail marketing, branding, logo design, creative, media buying and planning, radio and TV advertising, outdoor, newspaper, digital marketing, website design and development, online video advertising, infographic development, email marketing, video marketing, mobile marketing, content marketing, social media marketing, paid search marketing, and SEO. To learn about the latest trends in advertising and branding, contact MDG.