How Vine Lets Brands Tease and Please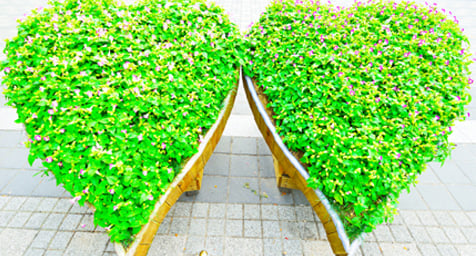 If comparing advertising to love, an ad campaign is a long-term relationship but a Vine video is that perfect first date. Short enough to form an attraction yet so engaging you want to see them again. Vine videos may be only six seconds long, but they're never short on catchy, compelling, and clever moments that leave a lasting impression. To show marketers how these digital "dates" can make viewers fall in love with a brand, Harvard Business Review recently praised their many charms.
Vine videos tend to be posted by Millennials, who have mastered the art of telling a story in 140 characters or less. The videos translate their messages from the verbal to the visual in a way that makes viewers smile. Some use stop-motion animation or a repetitive roll called looping, while others rely on a silly song that makes people sing along. Regardless of the tone it takes, a Vine video can strike up interest and strike a chord with viewers about a brand. And their brief length and simple style are in sync with Millennials' attention spans.
A Vine video can also be very valuable for maximizing message frequency. Since they automatically repeat after they're played, your message is seen multiple times by the same viewer and has a chance to resonate. This makes the videos ideal for branding—promoting products, building awareness, and increasing followers.
Yet another reason why Vine videos make sense is the dollars they can save. It only costs a few thousand dollars to sponsor one, which is a small price to pay for the tens of thousands of "shares" the video can bring. This low cost lets brands with lower advertising budgets cut through the clutter and reach younger markets.
And just as the dating pool runs pretty deep, there are other short-form video platforms, each with own appeal. Instagram's seems right for first impressions, while Vine videos focus more on the brand's personality.
For marketers and their branding firms, the real beauty of Vine videos is their power to engage so many in such a short span of time. They know how to capture attention, inspire interest, and leave you wanting more. Just like a great first date that you can't wait to see again.
View what's new in online video advertising. Contact MDG today at 561-338-7797, or visit www.mdgsolutions.com.

MDG is a full-service advertising agency and one of Florida's top branding firms. With offices in Boca Raton, FL and New York, NY, MDG's core capabilities include branding, logo design, digital marketing, online advertising, print advertising, email marketing, media planning and buying, TV and radio advertising, outdoor, newspaper, video marketing, Web design and development, infographic development, content marketing, mobile marketing, social media marketing, and SEO. To learn more about branding and online video advertising, contact MDG today at 561-338-7797.