How We Watched TV Change in 2014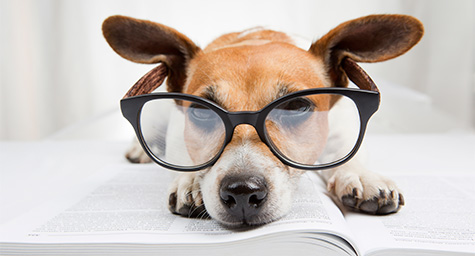 TV may be a traditional medium, but the tradition changed in 2014 as the rise of non-Nielsen-rated content channeled TV in a new direction. Networks no longer worked for viewers, yet the high price of cable was just not worth it. So, how are people watching TV and where should marketers spend their budgets? Adweek.com provided these answers to showed which TV trends to watch this year.
Ratings Became More Than a Numbers Game
The lack of accurate metrics for mobile and tablet viewing drove Nielsen to speed up the development of a gross ratings point tool that would provide a standard of metrics for all broadcast, linear cable and new media. But it's still technically in technical development as they debate the value of various media. But since their fighting over its format is expected to take many years, many marketers are wondering if the entire Nielsen's ratings system will become obsolete.
Reality TV Got Really Old
In 2014, people got sick of these shows on both broadcast and cable, causing ratings to plummet and many cancellations. Since reality ran rampant, now media and marketers are unsure of which shows to invest their time and money in. Stay tuned for the latest developments.
Data Got Difficult to Figure Out
With so much access to so much audience data today, the media industry is hoping to leverage those facts and figures in order to tune in to what viewers want to watch. Yet the integrity of these data miners and the accuracy of their data ate both under major scrutiny.

Streaming Went Mainstream
Last year saw a major rise in the number of streaming series. Netflix, Hulu, Amazon, and others started shooting more shows for streaming, with many better than those on networks. Since viewers are spending more time watching these streaming series, advertisers should follow suit and spend more of their budgets on these shows.

Programmatic Became Popular
Today, an increasing number of viewers are getting rid of their costly cable subscriptions and opting to watch via apps and online. People still watch all sorts of shows, but now choose to view them on their own time and terms. This has changed the game in TV subscriptions and led to more programmatic sales. And it's also leading advertisers to rush to shift their spending from cable to digital.
Leverage the latest opportunities in TV media buying. Contact MDG.
MDG, a full-service advertising agency with offices in Boca Raton and New York, NY, is one of Florida's top branding firms. MDG's core capabilities include print advertising, direct mail marketing, branding, logo design, creative, digital marketing, media buying and planning, radio and TV advertising, Web design and development, online video advertising, email marketing, content marketing, social media marketing, and SEO. To learn about the latest trends in advertising and branding, contact MDG.