How Zumba Built a Brand with a Cult Following in Just a Few Years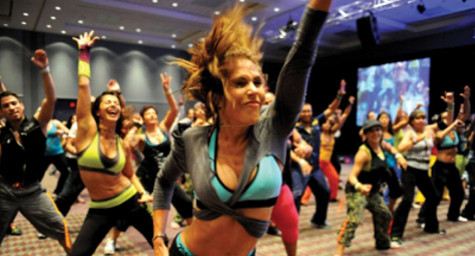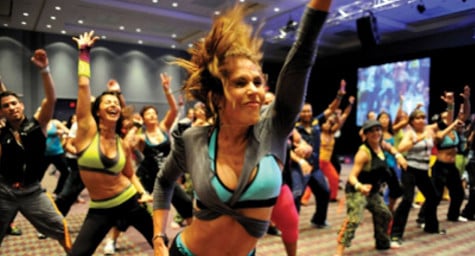 Zumba has surpassed the level of fitness trend and become a lifestyle brand with a fervent following of dancing devotees. In 2011, the company exceeded its goal of 10 million followers while quadrupling its marketing budget over the last six years to $2 million. AdAge.com recently interviewed Jeffrey Perlman, chief marketing officer of the fitness craze, about the marketing strategies driving this fast-growing fitness phenomenon.
"I wanted to turn Zumba into a brand where people felt that kind of free and electrifying joy," said Mr. Perlman as he explained why he felt the need for the brand to suddenly shift gears in 2006 and focus on selling emotion rather than fitness. Fortunately, his brother was the CEO of the company, so they collaborated on a concept based on turning the invigorating workout into a dance party. Their efforts included investing $10,000 in a new website home page, along with selling Zumba-branded apparel and starting a Zumba instructor network designed to make their instructors successful.
Their advertising also changed as they replaced the typical hard-body photos with close-up images of people enjoying the exhilaration of dancing.
To gain a better understanding of how a brand develops a cult-like following, Mr. Perlman first looked at lifestyle brands like Harley-Davidson, and then examined other fitness crazes like yoga. He determined that a company or craze becomes a lifestyle brand by having the adaptability to work in a multitude of mediums while maintaining a strong sense of brand identity.
The pair's efforts were incredibly successful and transformed the niche fitness trend into a global fitness lifestyle brand. Today, Mr. Perlman focuses on expanding Zumba into new countries and cultures. This expansion requires the training of instructors and public relations, beginning with establishing a network of instructors and then contacting major gym chains and clothing distributors. Zumba apparel and accessories generated $60 million in e-commerce revenue last year and the company is continuing to develop ways to encourage instructors to sell their products through e-commerce for a commission.
In addition, Mr. Perlman promoted Zumba on the popular TV show, "The Biggest Loser" with a special social media tie-in that asked people to upload photos of themselves in Zumba apparel they had customized. He also pursued the development of a Zumba video game, which has become the number-two video game in the dance and fitness segment, and features partnerships with Wii and Xbox Kinect.
Now, the company is venturing into TV content and has just inked a deal with a reality-show production company to develop numerous TV show concepts promoting the Zumba brand and lifestyle.
"We want to craft an archetype of a Zumba enthusiast," said Mr. Perlman. "We're in the business of building a community."
To learn how savvy branding can increase your company's appeal to consumers, contact MDG today at  561-338-7797 or visit www.mdgsolutions.com.
MDG, a full-service Florida advertising firm with offices in Boca Raton and New York, NY, specializes in developing targeted Internet marketing solutions, exceptional creative executions and solid branding and media buying strategies that give clients a competitive advantage. Our core capabilities include brand development, logo design, creative, digital marketing, print advertising, media planning and buying, TV and radio, public relations, Web design and development, email marketing, social media marketing and SEO. Our core capabilities include branding, logo design, creative, digital marketing, print advertising, media planning and buying, TV and radio, public relations, Web design and development, email marketing, social media marketing, and SEO.
Read more at Adage.com.