Super Bowl Ads Score More Fans Than the Game [Infographic]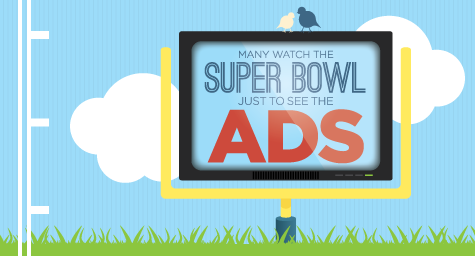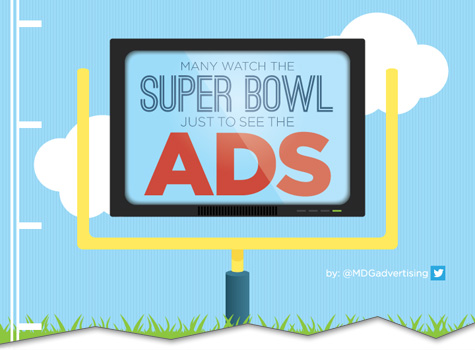 On Super Bowl Sunday, millions of people love watching the play-by-play action but even more get a kick out of watching the ads. At least that's the call from a recent survey of 1,000 Americans where more than three-quarters of respondents say they favor the TV spots more than the snaps. While the ads during the game have always caused viewers to huddle around the TV, the survey surprised by showing that 70% of Americans also rush to see the ads before the game. Usatoday.com flagged these highlights from the survey.
Humor hits hard with Americans, with a whopping 95% of respondents preferring TV commercials that make them laugh. In addition, social media has a prime position in the big game with more than two-thirds of younger viewers saying that social media sites spike the Super Bowl experience. Mobile is also a game-day must for 63% of viewers who believe that their mobile devices add to the action.
And since sales are the goal of these spots, brands will be happy to know that heavy drinkers are eight times more likely to buy a product shown in a Super Bowl ad than non-drinkers. No wonder so many brands vie for a spot in the Super Bowl.

Spread the Word
MDG, a full-service advertising agency with offices in Boca Raton and New York, NY, is one of Florida's top branding firms. MDG's capabilities include print advertising, direct mail marketing, branding, logo design, creative, digital marketing, media buying and planning, radio and TV advertising, Web design and development, online video advertising, infographic development, email marketing, content marketing, social media marketing, and SEO. To learn about the latest trends in advertising and branding, contact MDG today at 561-338-7797 or visit www.mdgsolutions.com.