IAB Broadcasts Recent Radio Changes in New Digital Audio Buyer's Guide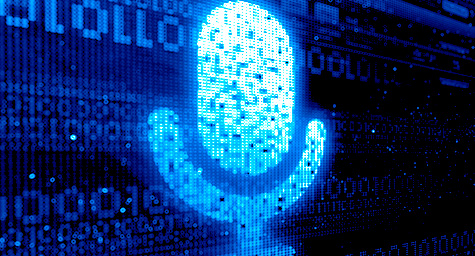 Are you tuned in to the latest in digital radio today? IAB just released its new Digital Audio Buyer's Guide to help digital media professionals stay up to date on the tactics and trends driving this thriving and fast-growing new medium. It highlights the important shifts in radio listening and media buying, while showcasing new strategies for monetization and marketing. With eMarketer citing that 72% of consumers ages 18-34 listen to digital audio at least once a month, this dynamic digital channel offers access to the coveted Millennial demographic, while presenting exciting opportunities to reach other demographics seeking new sources of media. To entertain all of the changes and choices affecting digital radio, MediaPost.com featured these findings from the IAB guide.
Digital Radio Receives Great Growth
The guide included extensive research that indicated digital radio is growing at a rapid rate. According to eMarketer, approximately 170 million people listen to digital audio at least once a month. That's already more than half of the U.S. population, but that figure is expected to leap to 192 million by 2019. The IAB guide also included recent research from Edison Research and Triton Digital that found:
Over the last year, there has been a 22% increase in the number of Americans listening to online radio and streamed audio content each week.
Currently, over a third of the American population tunes in to digital radio on a weekly basis.
44% of consumers surveyed said they were listening to digital audio instead of broadcast radio.
30% of survey respondents said that digital audio had replaced their personal music collections.
26% reported that digital audio was a recent discovery.
Mobile Makes an Impact
The popularity of mobile is changing the way that people listen to digital audio. Last year, comScore found that 79% of digital audio listening occurred on mobile devices. This made digital radio the most popular mobile content category, along with games.
While digital audio clearly appeals to listeners, it is also appealing to advertisers for a number of reasons. The IAB guide pointed out these perks:
Digital audio is the least cluttered mobile ad channel.
It offers precise targeting capabilities.
The format makes ads that more likely to capture attention
The emergence of in-car mobile listening is expanding and strengthening the listener relationship.
21% of consumers listen to online radio in the car, which is an increase from only 12% in 2013.
With all of these findings from the IAB guide, digital media buying professionals can channel their digital audio strategies in the most effective directions.
Tune into the latest in media buying. Contact MDG today at 561-338-7797 or visit www.mdgsolutions.com.
MDG, a full-service advertising agency with offices in Boca Raton and New York, NY, is one of Florida's top branding firms. MDG's capabilities include print advertising, direct mail marketing, branding, logo design, creative, digital marketing, media buying and planning, radio and TV advertising, Web design and development, online video advertising, email marketing, content marketing, social media marketing, and SEO. To learn about the latest trends in advertising and branding, contact MDG today at 561-338-7797 or visit www.mdgsolutions.com.