In Beyoncé Deal, Pepsi Focuses on Collaboration, Not Just TV Advertising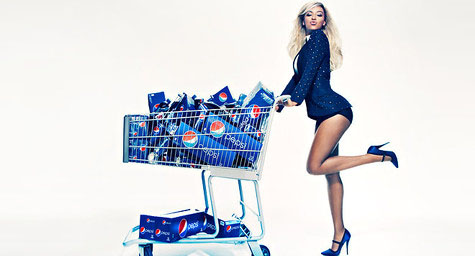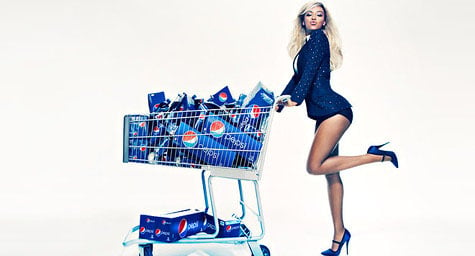 PepsiCo and Beyoncé are making beautiful music together as the pair have partnered on an integrated marketing project comprised of both traditional advertising and a multimillion-dollar fund designed to support the superstar's personal creative ventures. This is the latest of Pepsi's recent marketing experiments with the music industry, which have been intended to enhance the brand's perception among consumers as a supporter of the arts rather than just a company seeking celebrity sponsors. The New York Times covered the details of the deal between the soda pop and the pop star.
"Consumers are seeking a much greater authenticity in marketing from the brands they love," said Brad Jakeman, president of PepsiCo's global beverage group. "It's caused a shift in the way we think about deals with artists, from a transactional deal to a mutually beneficial collaboration."
As opposed to conventional celebrity endorsements where a company simply placed a star in TV commercials and print advertising, Pepsi has taken a more modern approach in tune with the personal integrity of artists today. The company has positioned itself as a brand looking to promote the creative evolution of artists by both featuring their work in branded marketing promotions and supporting their personal artistic freedom.
Most of the campaign's $50 million total has been allotted to media placements and promotions worldwide. The remainder will be divided equally between Beyoncé's fee and Pepsi's proposed concept of a creative content development fund.
The multi-year integrated marketing campaign will coincide with an explosion of promotion for Beyoncé's next album, which is expected for release in 2013. Following the singer's Pepsi-sponsored performance at the Super Bowl halftime show on February 3, she is set to appear in a new Pepsi TV commercial and her face will be featured on a limited-edition collection of soda cans. Pepsi will also sponsor her world tour next year with all of the usual sponsorship elements, like prominent logo placement, along with unique ones like having a say in the choice of opening acts.
In recent years, many major consumer brands have launched collaborations with artists, especially superstars of pop music. The most recent turn of this trend has been a corporate focus on supporting the development of artists and using their endorsements as a means of greater exposure for their music. By taking this approach, artists have avoided the stigma of selling out while brands have earned the approval of fans for these kinds of contracts.
Especially now that record company budgets have been slashed so drastically, many musicians have realized that advertising deals have become vital to their success and survival. Pepsi wisely got involved in this pro-artist trend through Green Label Sound, a company that's been paying to release free music by little-known groups over the last few years. Pepsi views its participation in the label as an opportunity to help musicians develop their talents and distribute their music to the world.
With this new Beyoncé venture, Pepsi has captured the spirit of Green Label Sound's pro-artist mission and taken it to a level suiting her superstar status. It's a unique collaboration between corporate and creative whose success should set the stage for future big acts.
To learn more about the latest trends in integrated marketing, contact MDG.
MDG, with offices in Boca Raton and New York, NY, is a full-service advertising firm and one of South Florida's premier digital marketing agencies. MDG specializes in developing targeted integrated marketing solutions, exceptional creative executions, and solid branding and media-buying strategies that give clients a competitive advantage. Our core capabilities include print advertising, branding, logo design, creative, digital marketing, media planning and buying, radio and TV advertising, Web design and development, email marketing, social media marketing, and SEO. View MDG's creative marketing portfolio.
Read more at NYTimes.com.