In Cases of Emergency, Governments are Turning to Twitter Alerts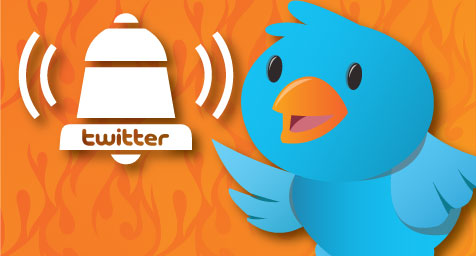 Government agencies and emergency responders are discovering a new tool for delivering critical information to the public. Twitter recently announced a new service, Twitter Alerts, via its blog. Company executives claim Twitter Alerts will help "users get important and accurate information during emergencies, natural disasters or when other communications aren't accessible." Already more than 100 NGOs and government agencies in the U.S., Japan, and Korea have completed enrollment forms.
Those with priority access include:
Law enforcement and public safety agencies
Emergency management agencies
City and municipal governments, their agencies and representatives
County and regional agencies providing services to cities and municipalities
Select state, federal and national agencies and NGOs
These specialized alerts will stand out from the usual Twitter posts received by users. When authoritative accounts mark a Tweet as an alert, it will show up on a subscriber's timeline as a push and/or SMS notification, signified by an orange bell.
It's up to the participating organizations to determine what constitutes a valid alert. In general, the feature is intended for crisis, disaster, and emergency communications such as:
Warnings for imminent dangers
Information on access to essential resources
Information on critical transit and utility outages
Crowd and misinformation management
Although the service is new, many government agencies and emergency responders have already turned to social media in times of crisis. Hurricane Sandy, the Boston Marathon bombing, and the Japanese earthquake and tsunami successfully demonstrated the value of social media for disseminating critical information.
According to FEMA administrator Craig Fugate, the information flows both ways. "Residents are informed about hazards in real time, and emergency managers receive immediate feedback on the consequences of a disaster."
As Hurricane Sandy bore down on the Northeast, Twitter users followed @FEMA to get critical safety information. They received alerts on how to search for open shelters and were directed to use social media to update friends and family on their safety to avoid congesting phone lines.
During the aftermath of the earthquake and tsunami in Japan, the U.S. Embassy in Tokyo used Twitter to keep people connected. In addition, the U.S. Department of State and U.S. diplomatic missions worldwide use Twitter to "distribute critical information to the public in the most immediate manner possible," says Luke Forgerson, the department's deputy director of the Office of Digital Engagement.
Many cities are also discovering the power of Twitter. Lindsay Crudele, Boston's community and social technology strategist, says, "During the marathon emergency, the City of Boston used Twitter as a tool to provide reliable, official information, and also help correct misinformation."
In the future, Twitter users can expect to see an increasing number of alerts as more government agencies sign on for the new service.
Keep up to date on the latest in social media. Contact MDG today at 561-338-7797 or visit www.mdgsolutions.com.
MDG is a full-service advertising agency and one of Florida's top creative ad agencies. With offices in Boca Raton and New York City, MDG's core capabilities include branding, logo design, print advertising, digital marketing, mobile marketing, email marketing, media planning and buying, TV and radio, outdoor advertising, newspaper, video marketing, Web design and development, content marketing, mobile marketing, social media marketing, and SEO. To stay on top of the latest trends in marketing and advertising, contact MDG today at 561-338-7797. To learn more about the power of Twitter, check out "How Healthcare Researchers Use Twitter to Track the Flu."