In Defense of Waiting to Kick Off Super Bowl Ads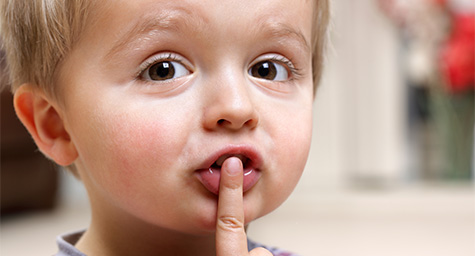 Time out, advertisers! It may be time for a new advertising game plan. Instead of rushing to air Super Bowl spots days and weeks before the big game, try playing it more secretive and making ads a game-day surprise. The big trend in recent years has been blitzing Super Bowl ads on social media before the game to score publicity. But it may be a better game plan to keep viewers in suspense and make them wait for the big game. That's what many brands plan this year, with some generating early buzz by posting pre-game teasers. The Wall Street Journal offered support for this secretive side of the coin.
To the advertising industry, the Super Bowl has eclipsed the role of a television event and has turned into own medium. It is now viewed as a public relations integrated marketing campaign, which happens to feature a TV spot.
Nissan is one of the major brands opting to save their spots for the actual game. The automaker is not concerned about passing up early publicity because their game plan includes posting hints on social media right before the Super Bowl starts, as well as after the ad and post-game.
"We all know that commercials are a big reason that people tune into the Super Bowl, in addition to watching the game. What we don't want to do is destroy the magic of the spot by showing it beforehand," explained Fred Diaz, senior vice president of Nissan Sales & Marketing and Operations U.S. at Nissan North America. "I want to give our spot that we've worked so hard on for a year its due justice on the biggest stage of the entire year."
While Nissan is a veteran of the Super Bowl that's back in the game after 20 years, some first-time sponsors are also planning a game-day ad debut.
One of them is Wix.com, whose Super Bowl spot features ex-NFL pros. While their ad won't air until the game, the pre-game plan includes posting online videos of players in the ad and creating websites for each of them.
Also, Carnival is a rookie sponsor waiting until the actual game. Yet to score some early publicity and some friendly feedback, the cruise line is running an online contest where visitors choose one of four spots to be their final Super Bowl ad. They're posting preview videos that offer a peek of the storylines, yet keeping the actual ads a secret to make a bigger game-day impact.
As you can see, keeping Super Bowl ads a secret gives them an element of surprise and may be the better way to play the Super Bowl in the future.
Discover strategies for successful TV advertising. Contact MDG.
MDG, a full-service advertising agency with offices in Boca Raton and New York, NY, is one of Florida's top branding firms. MDG's capabilities include print advertising, direct mail marketing, branding, logo design, creative, digital marketing, mobile marketing, media buying and planning, radio and TV advertising, website design and development, online video advertising, email marketing, content marketing, social media marketing, and SEO. To learn about the latest trends in advertising and branding, contact MDG.