In-Store Marketing Program Marks First Time Bud Light and Pepsi Will Be Promoted Together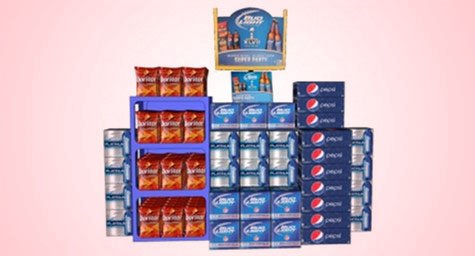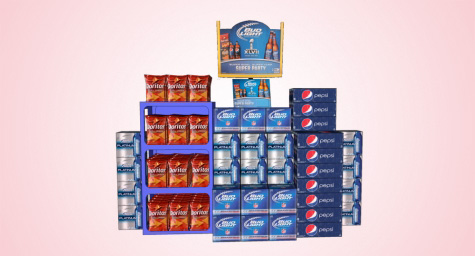 In a marketing move for two global companies, PepsiCo and Anheuser-Busch have announced plans to partner on a strategic marketing partnership and in-store promotions for their Pepsi and Bud Light brands. The two companies have had previous collaborative success as official sponsors for the NFL and also by positioning their beverages alongside popular snack foods like Doritos, which is owned by PepsiCo. Now, these two big beverage brands will be marketed together to target audiences for the upcoming Super Bowl game. AdAge.com reported on this promising promotional partnership.
"The promotions between PepsiCo and Anheuser-Busch offer convenience and value to consumers during a variety of occasions," the companies expressed in a joint statement. "Since we are both official National Football League sponsors, we are in a unique position to kick off the year by helping our consumers celebrate Super Bowl XLVII with brands like Pepsi, Doritos, Budweiser, and Bud Light."
This promotional partnership is actually a continuation of the longstanding relationship that PepsiCo and Anheuser-Busch have had in many other areas of business. It is also an extension of PepsiCo's Power of One marketing efforts, which had centered this summer on a campaign promoting Pepsi with Lay's and Mountain Dew with Doritos.
One example of a new in-store promotion is a large sign displaying a Super Bowl logo surrounded by two bottles of Pepsi, two bottles of Bud Light, and two bags of Doritos. A caption of "Super Bowl. Super Team. Super Party." appears alongside.
Anheuser-Busch is referring to this marketing alliance as a "National Big Bet" and explains that Bud Light, Pepsi, and Doritos are committed to achieving perfect retail execution.
Industry analysts are praising the partnership. With in-store marketing and merchandising becoming increasingly important as consumers are more and more careful with their purchases, the alliance of these three major brands could be extremely powerful and give them a strong competitive edge in the retail marketplace.
For PepsiCo, this marketing partnership is part of the company's strategy to be more proactive about improving its sales performance in the beverage division. In fact, the company plans to invest up to $600 million more for advertising its brands this year, particularly in North America.
With the positive industry response to the announcement of this cross-company collaboration, it appears that these big brands and the big game could be the perfect team.
To learn more about the power of our 360º integrated approach and how it can improve your retail marketing strategy, contact MDG.
MDG, a full-service advertising agency with offices in Boca Raton and New York, NY, is one of Florida's top integrated marketing agencies. Our 360° integrated approach uses just the right mix of traditional and digital marketing to reach your advertising goals. MDG specializes in developing integrated marketing solutions, exceptional creative executions, and solid branding and media-buying strategies that give clients a competitive advantage. Our core capabilities include branding, logo design, creative, digital marketing, media planning and buying, award-winning print ads, radio and TV advertising, online video, Web design and development, email marketing, social media marketing, and SEO. To learn more about the latest trends in retail marketing, contact MDG.
Read more at Adage.com.