Influencing The Customer Experience Of 2011 With Lessons From 2010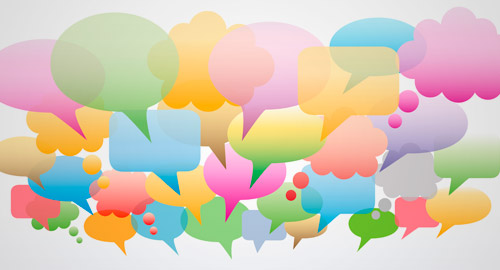 The customer experience significantly evolved in 2010 with the emergence of new trends that will significantly impact the future of customer relationship management. Paul Stockford, president of Saddletree Research, recently discussed these trends in MediaPost Publications and shared his unique perspective on the year in review, as well as what to expect from customer relationship management in 2011.
What are the customer service trends of tomorrow?
Over the past year, companies have focused on the following themes regarding customer service and marketing organizations:
The "social customer" has arrived with the phenomenal power to take even a single customer experience viral and ultimately influence millions
Progressive companies are starting to incorporate the customer's voice into their CRM strategies and solutions
The creation of a new ROI, Return On (Customer) Interaction, is increasingly used to measure the value of a conversation with the customer
Powerful brands are helping consumers select from infinite choices, yet even established brands are more vulnerable today
The development of Customer Interaction Analytics technologies enables customer opinions to be collected across multiple channels
C-level roles are now managing the customer experience, creating more effective relationships between marketing organizations and internal customer service
In 2010, social media continued its reign with customers already heavily invested in numerous social channels. Fortunately, companies followed the trend with an overwhelming shift in thinking that allowed them to start grasping this new reality in marketing and customer service organizations. In 2010, Saddletree Research found that 40% of contact centers were actively using or planned to use social media in their customer service operations within the year. This is an enormous increase over the 13% of call centers just starting to think about social media in 2009, and a welcome change from 2008 when not a single survey respondent planned on using social media for customer service.
Today, customer service organizations are clearly seeing the value of social media with younger generations leading the pace of adoption for new technologies. That trend will continue in 2011, driving the greater use of tools for both listening to customer conversations about brands and opening up new channels of communication, such as mobile devices and social networks.
Another trend involves the new collaboration between the customer service department and the rest of the organization to create a better customer experience. The traditional cultural divide between customer service and marketing can no longer exist in the age of social media, where customer service requires a more coordinated, data-driven approach. The wealth of customer information available both online and off can help contact centers deliver more insightful and valuable customer intelligence. This is a leading reason why companies are investing in Customer Interaction Analytics software in order to fine-tune and integrate their marketing, customer service, sales and workforce management efforts, which helps build better customer relationships.
Industry analysts agree that 2011 will see an increase in the use of analytics technology to mine customer data to more effectively manage the customer experience. In addition, the growing collaboration between marketing and customer service is expected to help establish and maintain customer loyalty. These powerful trends are set to define the global business landscape of 2011 with the influence of a strong customer following being a key determinant of success.
Connect with MDG on Facebook and Twitter and YouTube
MDG, a full-service Florida advertising agency, with offices in Boca Raton and New York, NY, specializes in developing targeted, Internet marketing solutions, exceptional creative executions,solid branding and media buying strategies, SEO, ORM and social media marketing plans that give clients a competitive advantage. To view all MDG corporate identity projects, collateral design, signage, TV and Web design, click here.