Insightful Ways To Optimize E-Mail Marketing For Social Media Results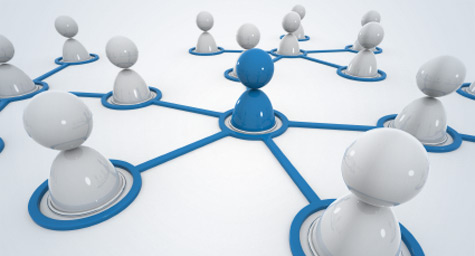 In 2011, marketers plan to increase spending on e-mail and social media marketing more than any other strategy. Mashable.com reports on effective ways to integrate e-mail and social media tactics to build audiences, begin conversations and boost conversion.
Intriguing Incentives Drive Clicks and Conversions –
Dingo, a pet food company in Ohio, used Constant Contact to develop a promotion that rewarded customers with a $20 coupon if they signed up for the company's newsletter and 'Liked' its Facebook Page. The only catch was that the page needed to get to 5,000 fans, from only 300, for the promotion to take effect. Dingo reached its goal within three days as pet owners read the Dingo newsletter, then forwarded it to their friends and 'liked' Dingo on Facebook. "Getting your customers to share your message with friends is the most effective way to grow your business," said Mark Schmulen, general manager for social media at Constant Contact.
Promotion Can Work Both Ways
The shoe retailer, Crocs, shows that promotion works in dual directions. The company promotes social media through its e-mail newsletter, and also promotes its e-mail newsletter through social media. For example, the company lets Facebook fans sign-up for its e-mail newsletter from an app built into its page. This has resulted in a "gigantic leap in our e-mail subscribers," says Andrea Stow, senior global eMarketing manager for Crocs. The company also informs its Twitter followers and Facebook fans about special offers only available to newsletter subscribers. These strategies enable Crocs to expand their market reach and maintain ongoing contact with customers.
E-mail Expected To Become Increasingly Social
Only 10% of companies are using social media to its fullest potential, according to media analysts, but the rate of evolution will accelerate rapidly in the future. The trend toward the integration of e-mail and social media is expected to continue as companies realize the benefits of communicating with consumers at every opportunity and at virtually any moment.
MDG, a full-service Florida advertising agency, with offices in Boca Raton and New York, NY, specializes in developing targeted Internet marketing solutions, exceptional creative executions and solid branding and media buying strategies that give clients a competitive advantage.Our core capabilities include print advertising, branding, logo design , creative, digital marketing, media planning and buying, TV and radio, public relations, Web design and development, email marketing, social media marketing and SEO. To view MDG's portfolio, click here.