Instagram is Making News by Breaking News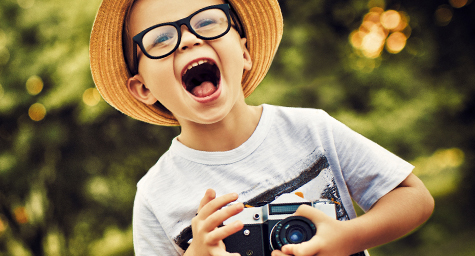 Instagram is known for eye-catching photos, but now all eyes are on the social media service to catch the latest news. While news junkies once turned on the TV before turning to Twitter to keep up with real-time events, they are now literally watching the stories unfold through streams of stunning images on Instagram. As a result, Instagram has become a serious competitor for serious news. To see how the photo-sharing service has become the picture of modern-day news, Wired.com shared the story.
A Picture is Worth a Thousand Words
Instagram made its name through the Millennial obsession of over-sharing personal photos. But once these photos starting capturing major news events, the site suddenly shifted from a playful forum into a place to catch a play-by-play of headline-making news. As a result, the company now considers itself to be a full-fledged news service because many of its photos feature breaking news.
The beauty of Instagram for news is how it offers a choice of ways to keep up with news. It provides a pictorial overview of events for people who just want to scan the stories, yet its images can also be embedded with information-packed captions to give details to users who want to know more. This makes Instagram ideal for both shorter attention spans, as well as users who want their news condensed for convenience.
These news-focused features have turned Instagram into a visual version of Twitter's real-time news stream. Twitter may have invented social-based breaking news coverage, but now Instagram has surpassed the service to become the dominant mass-messaging platform.
Getting Ahead in Headlines
Industry experts attribute Instagram's growing role as a news service to the popularity of photos as a form of communication. While Twitter is still a popular place to find real-time news coverage and allows the addition of photos, the platform is still very text-heavy.
As a result, Instagram is growing as a source for news-seeking users. In only nine months, Instagram has had a 50% increase in its user base, while Twitter's has stayed stagnant since 2013 despite enhancing its user experience. And Instagram's ease of use makes it intuitive for new users.
For now, Twitter may have the advantage of a well-developed search system that enables the discovery of new information. But Instagram plans to improve its search features in 2015 to help news seekers find the topics and trending headlines turning heads.
Discover what's new and news in social media. Contact MDG.
MDG is a full-service advertising agency and one of Florida's top branding firms. With offices in Boca Raton and New York City, MDG's core capabilities include branding, logo design, print advertising, digital marketing, mobile advertising, email marketing, media planning and buying, TV and radio, outdoor advertising, newspaper, video marketing, Web design and development, content marketing, social media marketing, and SEO. To discover the latest trends in advertising and branding, contact MDG.