Instagram is the Fastest Growing Social Network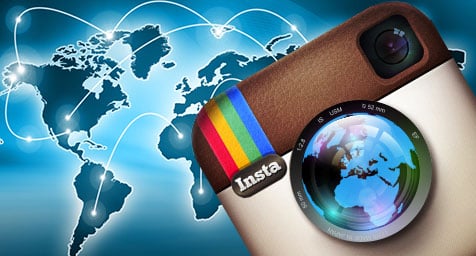 Instagram was the fastest growing social media network worldwide between Q2 and Q4 of 2013, posting a blistering 23% jump in active users during the time period, according to recent data from GlobalWebIndex.
The report examined social media usage across 30 countries, including a mix of developed and developing nations. Beyond highlighting the rapid adoption of Instagram (which was smartly purchased by Facebook in 2012), other key insights include:
After Instagram, Reddit (13% active user growth) and LinkedIn (9%) were the fastest growing social networks globally in Q2 – Q4.
Facebook remains the number one overall social media network, topping the list for account ownership, active usage, and visit frequency (56% of users log in more than once a day).
Networking and messaging apps experienced huge growth between Q2 and Q4. The audience size of WeChat rose by +379%, Vine by 105%, and SnapChat by 54%.
Mobile visitors are among the most frequent and active social network users, especially iOS visitors.
Although more than half of active users on all of the top social platforms are between 16-34 years old, it is the 25-34s—rather than the 16-24s—who form the largest share of users on nearly all of them.
For marketers, the data is a good reminder that the social space is quickly evolving, with newer networks on the rise and visits increasingly coming from a variety of platforms, especially mobile.
Check out the full report embedded below for more:
Connect with social media to boost your brand. Contact MDG today at 561-338-7797 or visit www.mdgsolutions.com.
MDG is a full-service advertising agency and one of Florida's top creative branding firms. With offices in Boca Raton and New York City, MDG's core capabilities include branding, logo design, print advertising, digital marketing, mobile marketing, email marketing, media planning and buying, TV and radio, outdoor advertising, newspaper, video marketing, Web design and development, infographic development, content marketing, mobile marketing, social media marketing, and SEO. For more on the latest trends in branding and advertising, contact MDG today at 561-338-7797.