Interactive Companies Linked To Most Profitability, After Cable Operators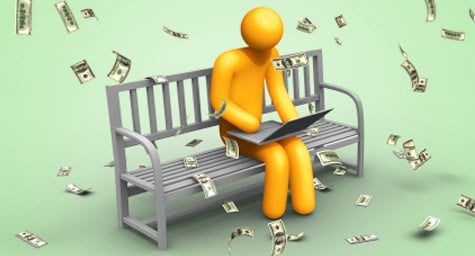 Interactive media was the second-most-profitable industry from 2006 to 2010 after cable operators, according to a recent study by Ernst & Young which indicated that interactive companies had an average EBIDTA margin of 35%, compared to 38% for cable service providers. Based on EBIDTA dollars, interactive was on top with 15% growth during the four-year period, just ahead of cable networks at 14%, and cable operators and satellite television both at 10%. Results of the report were featured on MediaPost.com, which revealed how interactive is outperforming all expectations.
In the study, the interactive category was comprised of companies providing access to information and entertainment through search engines, portals and other online formats. These companies included Google, Yahoo, AOL and Microsoft. Video game companies included Ubisoft Entertainment, Electronic Arts and THQ Inc.
Online spending has been the fastest-growing of all direct marketing channels in recent years. The digital category has reaped the rewards of the ongoing shift of consumers and advertisers away from traditional media toward new media platforms.
"This will continue to support advertising spending through interactive media companies," stated the Ernst & Young study.
Yet 2008 marked the beginning of a downturn for the interactive sector. By 2009, Internet advertising had dropped by 3.4%, which caused interactive media EBIDTA dollar growth to slow to 6% from 19% the previous year. Still, margins have continually improved with Internet companies becoming more efficient and people spending more time online, compared to other types of media.
"Internet advertising is set to quickly recover as the structural trends that drive it — larger audiences and the ability to deliver targeted ads and measure return on ad spending — remain as potent as ever," according to the study.
In addition, electronic games are continuing to gain popularity through social networks and quickly generating micropayments and ad dollars. A prime example of that growth is the enormous success of "Angry Birds," which creator Rovio Inc. said is driving $1 million per month in advertising alone. Micro-transactions are also contributing incremental revenue and fostering a sense of loyalty.
In traditional media segments, digital formats offer the opportunity to increase profitability. For instance, the publishing industry is focused on the growth of the e-reader market and the potential that vast markets like China hold for similar products. By 2015, that country is projected to outpace the U.S. as the largest e-book market in the world.
In the coming years, the report projects that interactive companies will earn most of their revenue through their services rather than their products. Either way, the industry is poised to prosper as interactive media continues to innovate and fascinate.
MDG, a full-service Florida advertising agency, with offices in Boca Raton and New York, NY, specializes in developing targeted Internet marketing solutions, exceptional creative executions and solid branding and media buying strategies that give clients a competitive advantage.Our core capabilities include print advertising, branding, logo design , creative, digital marketing, media planning and buying, TV and radio, public relations, Web design and development, email marketing, social media marketing and SEO. To view MDG's portfolio, click here.
Connect with MDG on Facebook, Twitter and YouTube