Is #GivingTuesday A Lost Cause?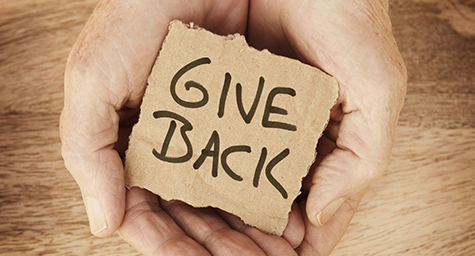 Fortunately, no. Even though #GivingTuesday is far less familiar than the special shopping days it follows, it seems to be growing every year. See, right after consumers finish their Thanksgiving meal starts a series of special shopping days to spark holiday spending. But while consumers are well aware of days like Black Friday, Small Business Saturday, and Cyber Monday, it's the one that follows right after that may be the most meaningful. It's the annual day of giving known as Giving Tuesday and while it captures the spirit of the holiday, it has failed to capture attention. Only 18% of Americans are familiar with #GivingTuesday, according to the new Templeton Giving Survey conducted by the John Templeton Foundation. Yet the survey also showed that consumers believe that charity is important. Philanthropy.com shared more from the survey to show why #GivingTuesday is worth giving a second thought.
The fourth annual #GivingTuesday is set to fall on December 1 this year. Since it falls immediately after so many popular shopping days, many charity fundraisers have expressed major doubts about participating in the annual event.
Even though the survey revealed that only 18% of consumers know #GivingTuesday, it also found that many consumers support charitable giving. Some of the key findings included:
80% of Millennials surveyed thought there needed to be a holiday for giving back to people in need.
41% of charitable respondents said they give 5% or more of their annual household income to charity each year.
Religious respondents reported giving three times more money and time to charity than non-religious people.
Respondents who claimed to be grateful every day gave more money to charity each year on average than people who were grateful less often.
While days like Black Friday and Cyber Monday may generate more hype, #GivingTuesday touches more hearts. As a result, it's quickly gaining more attention and donations every year. According to a recent infographic from MDG called 2015 Trends: How Digital and Social Media Have Transformed Nonprofits:
In 2014, #GivingTuesday donations were 36% higher than in 2013.
4,300 organizations raised more than $26.1 million for variety of charitable causes last year.
#GivingTuesday saw a 50% higher transaction volume than in 2013.
"Holiday consumer spending is climbing each year," said Henry Timms, founder of #GivingTuesday and executive director of 92nd Street Y. ""But #GivingTuesday allows consumers to focus on the true meaning of Thanksgiving."
Give a thought to the latest in nonprofit marketing. Contact MDG.

MDG, a full-service advertising agency with offices in Boca Raton and New York, NY, is one of Florida's top branding firms. MDG's capabilities include print advertising, direct mail marketing, branding, logo design, creative, media buying and planning, radio and TV advertising, outdoor, newspaper, digital marketing, website design and development, online video advertising, infographic development, email marketing, video marketing, mobile marketing, content marketing, social media marketing, paid search marketing, and SEO. To learn about the latest trends in advertising and branding, contact MDG.