Is Instagram Getting an Update to Look Like Facebook?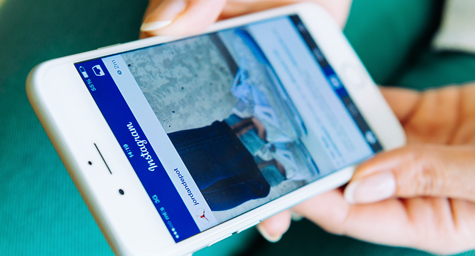 Yes, it certainly looks like it with the recent announcement that Instagram will start ranking its photos and videos algorithmically, instead of in its usual reverse chronological order. Instagram appears to be following in the footsteps of its parent company Facebook, which ranks its News Feed in a similar algorithmic way. BusinessInsider.com shared the big picture on why Instagram is changing the face of its feeds.
Instagram will now rely on a special algorithm to rank its photos and videos according to these three factors:
A user's likelihood of interest in the content.
The user's relationship with the individual posting the content.
Timeliness of the content.
Apparently, Instagram's 400 million monthly active users have been missing a whopping 70% of the content in their feeds. Instagram has adopted this new approach to improve its user experience and ensure that its users always see the photos and videos that mean the most to them.
Facebook has long ranked its News Feed via a similar algorithm to favor relevance and interest over the time of posting. Instagram isn't the only one following Facebook's formula. Twitter has also started topping users' timelines with posts it thinks they want to see, yet gives them the option to view their timelines this way or in its traditional reverse-chronological style.
Instagram plans to roll out this change slowly over the coming months and take feedback from users into account to ensure their satisfaction with this new social order.
Get the latest updates in social media. Contact MDG.
MDG, a full-service advertising agency with offices in Boca Raton and New York, NY, is one of Florida's top branding firms. MDG's capabilities include print advertising, direct mail marketing, branding, logo design, creative, media buying and planning, radio and TV advertising, outdoor, newspaper, digital marketing, website design and development, online video advertising, infographic development, email marketing, video marketing, mobile marketing, content marketing, social media marketing, paid search marketing, and SEO. To learn about the latest trends in advertising and branding, contact MDG.