Is Personalized Search Getting Too Personal? [Infographic]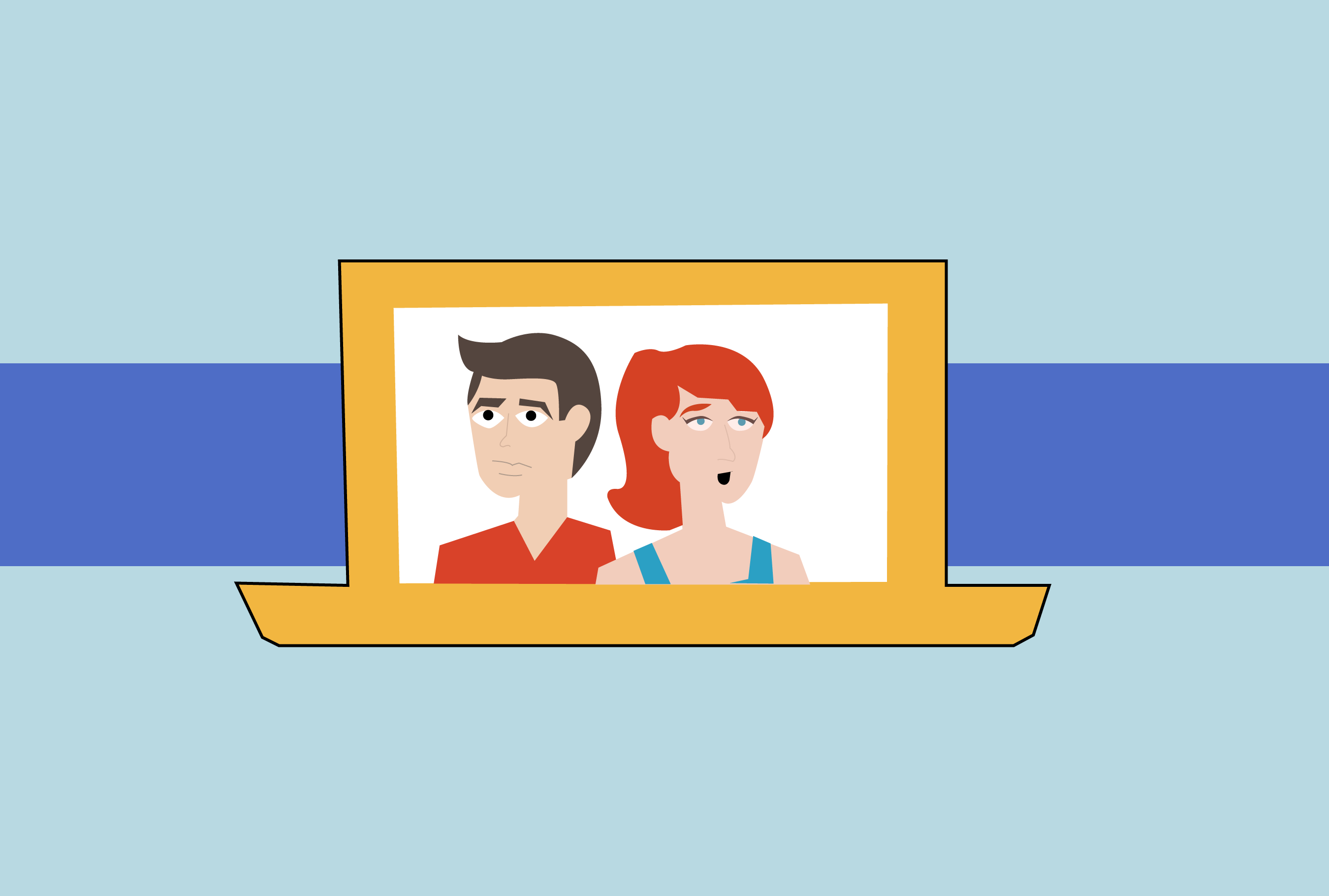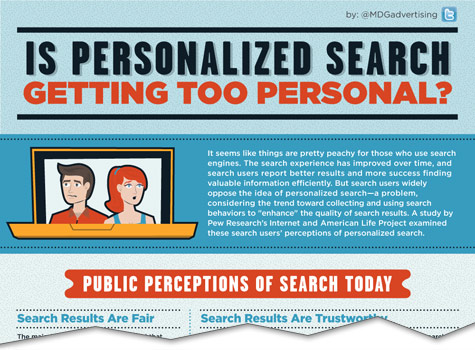 Online search has steadily improved to provide Web results that are more relevant, recent, and reliable than ever. Unfortunately, today's evolution toward a more personalized search experience is being met with major opposition from Web users concerned about their privacy. The outcry has been so great that Pew Research's Internet and American Life Project conducted a study to reveal what users perceive and believe about the impact of personalized search. MDG compiled the surprising results into an informative infographic that shows the real public perception of search, as well as how users rate the state of the search experience and why so many are so against the push toward personalized information in search results.
First, the infographic shows what Web users think about the reliability of search results, with 66 percent of respondents stating that today's search results are unbiased and a total of 73 percent trusting all or most of their results.
The infographic goes on to indicate that more than half of respondents believe that the relevance and quality of search results have gotten better with time. In comparison to 2004, there has been a slight drop in the number of respondents who say that search engines always deliver exactly what they want, while there has been a leap in the percentage of those who are satisfied most of the time.
On the other hand, personalized search does not receive the same warm response, with 65 percent of respondents saying that personalized search problems may include a reduction in the amount and quality of the search results. An even larger problem is that 73 percent of respondents claim it to be an outright invasion of privacy. Not surprisingly, older and wealthier users are more inclined to be against such personalization.
It appears that personalized search is unpopular with many, but it's not known whether these users realize that there are personalized search benefits, such as their search results actually improving due in part to their personalized information. For now, it remains to be seen whether personal privacy or search quality will ultimately come out on top.

Spread the Word
MDG, a full-service Florida advertising agency with offices in Boca Raton and New York, NY, specializes in developing targeted Internet marketing solutions, exceptional creative executions and solid branding and media buying strategies that give clients a competitive advantage. Our core capabilities include  branding, logo design, digital marketing, media planning and buying, TV and radio advertising, customer relationship management, video marketing strategies, inbound marketing programs, public relations, Web design and development, email marketing, infographic design, social media marketing, local search and SEO. View MDG's creative marketing portfolio.