Is Print a Priority in an Online Marketing Strategy?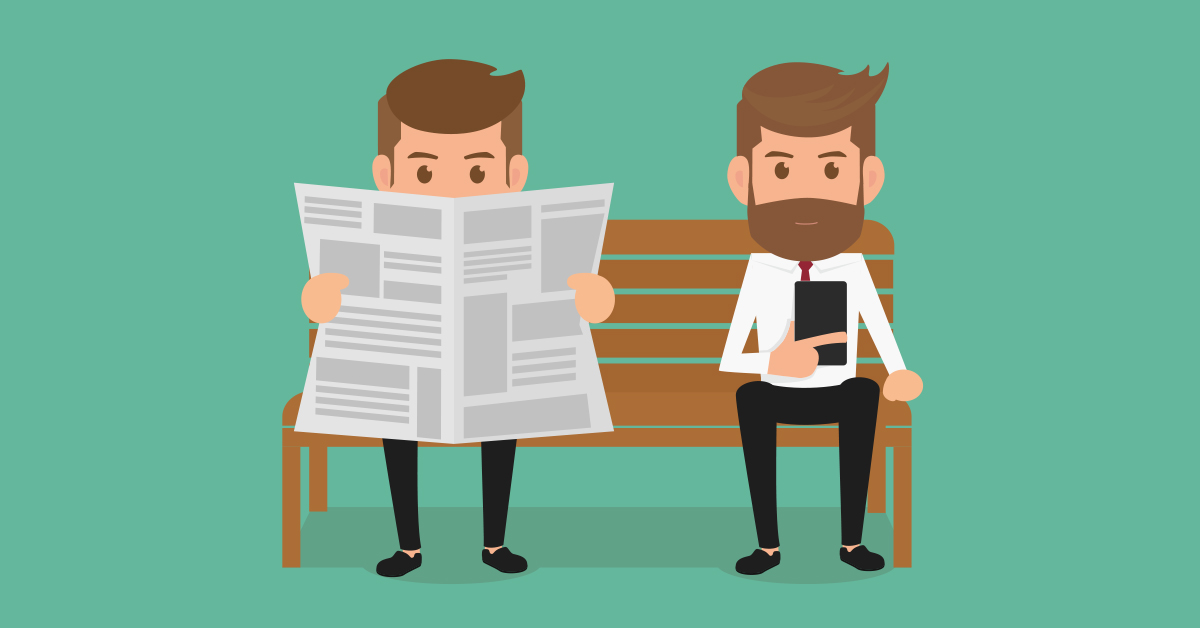 In this highly digital marketing era, print can seem like a thing of the past, but it presents many opportunities to market a business better. Print may be a traditional format, but it's also traditionally proven to be extremely effective. According to studies from PrintIsBig.com, 80% of households read the print advertising they get in the mail. And, there is a 37% higher response rate for direct mail than for email marketing. This shows that print is alive and well, and can positively impact business performance. Unfortunately, many companies have completely given up print in favor of online options, but there's no reason why the pair can't co-exist. In fact, combining both print and digital in a marketing strategy offers maximum marketing reach. Business2Community shared more on why print marketing continues to elicit impressive results, and we've got the summary below:
Print Is a Prime Way to Earn a Competitive Advantage
One of the best ways to see where a company stands is by checking the standing of its competitors. While some savvy businesses are wisely using print, many others are solely devoting all of their dollars to digital. If your competitors are completely overlooking the power of print, this presents a valuable way to gain a competitive edge.
Print lets a company reach and resonate with consumers through a medium they understand. While many consumers are tech savvy, a number are either uncomfortable or unfamiliar with high-tech digital formats. They were probably raised on print marketing materials, so they tend to trust print more than the latest online options. The traditional nature of targeted print marketing campaigns can help a business earn greater trust and credibility with its audience.
Even when consumers are well versed in digital media, their desire for privacy can make them wary of online materials with their advanced tracking abilities. But, the huge variety of traditional print marketing materials, like direct mail postcards, brochures, booklets, and others can give consumers private exposure to a business without digital distractions or doubts.
The Pros Partake in Print
Today, a business shouldn't live on digital marketing alone. In fact, companies that spend their entire marketing budget on digital marketing are missing major opportunities to grow their business with print. Even companies that dominate the digital space don't ignore the power of print. For instance, Google may be the world's leading search engine, but they still engage in print marketing and include it as part of their marketing strategy. Even Google's AdWords, which is an online-only program, is promoted with print marketing on a regular basis.
Other digital giants have followed Google's lead, including Microsoft, Apple, and Facebook. And, millions of other digital businesses consistently use print marketing as part of their overall strategies. Why has print remained popular as a marketing method? Because it works.
But, print shouldn't be the only way a company markets their business. Digital marketing is extremely valuable and there's room for both print and digital in a marketing strategy. In using both marketing methods, a company can vastly increase its promotional presence and power.
Get the whole story on print marketing. Contact MDG.
MDG, a full-service advertising agency with offices in Boca Raton and New York, NY, is one of Florida's top branding firms. MDG's capabilities include print advertising, direct mail marketing, branding, logo design, creative, media buying and planning, radio and TV advertising, outdoor, newspaper, digital marketing, website design and development, online video advertising, infographic development, email marketing, video marketing, mobile marketing, content marketing, social media marketing, paid search marketing, and SEO. To learn about the latest trends in advertising and branding, contact MDG.