Is this Instagram Star the Next Jillian Michaels?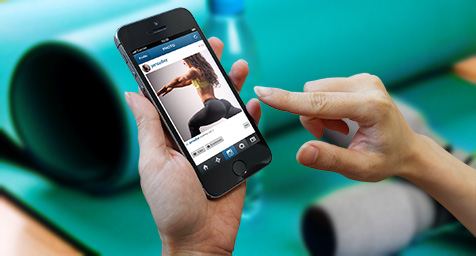 Jen Selter, a 20-year-old from Long Island, New York, has amassed 2.7 million Instagram followers, 394,000 Twitter fans, and 673,000 Facebook likes mainly by posting suggestive snapshots of her in tight yoga pants while working out.
Now, she's turning that massive social media following into real cash, with a sports management contract from The Legacy Agency and a series of endorsement deals from fitness outfitters.
Selter told CBS that she makes between $50,000 to $60,000 each time she works with a product, with each engagement lasting a month or two. Given those numbers, it's projected that she'll make upwards of $500,000 this year.
That's by no means the limit of her ambitions, though. "I want to be like a Jillian Michaels," Selter says. "A fitness model who helps around the world."
While Selter doesn't have a formal fitness background like Michaels, she shouldn't be counted out. Yes, a lot of her popularity is due to her ample physical assets, but it's also the result of some very smart social media moves.
Selter is good about creating a string of interactions by linking her presences on various social media networks to each other; for example, using her Twitter account to push to her Instagram account, and using that to promote her Facebook page. She's also diligent about branding her images and finding opportunities to let others take eye-catching pics of her.
Moreover, Selter says she's "very picky" about her endorsement deals, and only does three posts as part of each engagement. However, with each one she makes an effort to have fun and properly promote the brand, as with this Nike tweet:
#ThemNikes @Joseph pic.twitter.com/rHDxpkYJdN

— Jen Selter (@JenSelter) February 11, 2014
Ultimately, brands could learn a lot from her savvy social media moves—especially the way Selter goes about linking accounts, looking for branding opportunities, and engaging well but sparingly. Watch out, Jillian Michaels.
Stay connected to what's connecting people in social media. Contact MDG today at 561-338-7797 or visit www.mdgsolutions.com.
MDG is a full-service advertising agency and one of Florida's top creative branding firms. With offices in Boca Raton and New York City, MDG's core capabilities include branding, logo design, print advertising, digital marketing, mobile marketing, email marketing, media planning and buying, TV and radio, outdoor advertising, newspaper, video marketing, Web design and development, infographic development, content marketing, mobile marketing, social media marketing, and SEO. For more on the latest trends in branding and advertising, contact MDG today at 561-338-7797.