Is Twitter Talking About Exceeding Its 140-Character Legal Limit?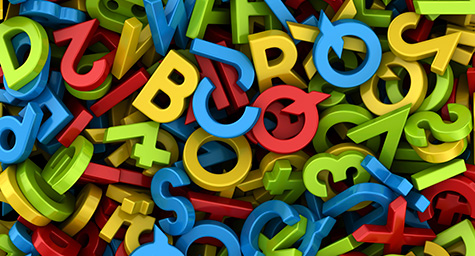 Social media users are all atwitter that Twitter is thinking about extending its short-and-sweet character limit. The company is currently considering an option called "Beyond 140" that would allow users to write up to 10,000 characters, with only the first 140 characters appearing in the timeline. An accompanying button would let users view the additional writing. Techcrunch.com shared more about why Twitter may launch this longer format.
New Character Limit to Connect with New Users
Some experts say that a longer character limit would help new users get started on Twitter by allowing to them to write posts in the same way they have on other social sites. It would also eliminate the need for countless text shots and outside blog posts. Altogether, adopting "Beyond 140" would help the company continually attract new users and achieve its goals for ongoing growth.
"Beyond 140" Could Threaten Twitter's Following as a Scannable Social Platform
While a longer character limit may help bring in new users, it could also harm Twitter's distinction as a source of short and straightforward snippets of information. Current users love Twitter because it allows them to learn a lot in a brief glance without the need for excessive scrolling or reading streams of babble. By extending the character limit, it would be more difficult to quickly scan the social site for highlights. Plus, users would need to keep stopping and expanding tweets to get all of the information.
If Twitter decides to lengthen its character limit, the only way to maintain its image and keep current users happy would be to create a layout that allows for longer tweets, yet subtly discourages them.
A Long-Term Look at the Result of Longer Tweets
If Twitter embraces "Beyond 140," experts say that it may be the company's first step in its hosted content strategy. And if Twitter developed a way to include rich media ads into these expanded tweets, it could provide more ad revenue without directing users away from the site. If Twitter could find a balance where it welcomed longer tweets yet subtly discouraged them, then users would still be able to quickly scan the site while having the option to both write and extend tweets when needed.
For now, Twitter is only considering extending its character limit. If accepted, it may launch as soon as the end of Q1.
Get the latest updates on the evolution of Twitter. Contact MDG.
MDG, a full-service advertising agency with offices in Boca Raton and New York, NY, is one of Florida's top branding firms. MDG's capabilities include print advertising, direct mail marketing, branding, logo design, creative, media buying and planning, radio and TV advertising, outdoor, newspaper, digital marketing, website design and development, online video advertising, infographic development, email marketing, video marketing, mobile marketing, content marketing, social media marketing, paid search marketing, and SEO. To learn about the latest trends in advertising and branding, contact MDG.