It Bears Repeating Why GIFs Are Good for Brands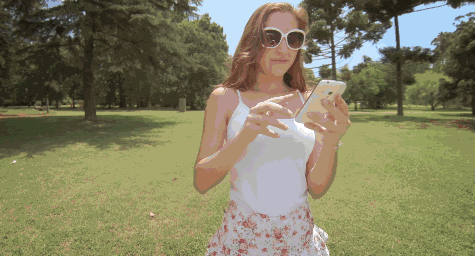 Today, more and more brands are giving GIFs a second look and making these looping videos a larger part of their social media marketing. With consumers' short attention spans, short-form video is more popular than ever. And GIFs are visual vehicles that let brands express their messages with pictures instead of phrases. Even social media platforms have taken notice of the sudden growth of GIFs. Instagram has seen an influx of special GIFs called cinemagraphs. And Twitter released autoplay video that loops GIFs into the news feed. Plus, Facebook may soon allow brands to post GIFs to company pages. Now that GIFs have moved more mainstream, brands are leveraging looping videos to communicate their content. To see how GIFs can play to a brand's needs for greater social engagement, Adweek.com repeated the value of these video clips.
GIF Production is Popping Up Everywhere
With GIFs in demand by so many brands, many digital companies and advertising agencies are responding to this creative need. Companies like Giphy and Tumblr are developing branded GIFs for marketers, while advertising agencies are adding in-house GIF production departments.
"We are starting to see this behavior where people are using content and culture to communicate—they're not using words anymore," said Adam Leibsohn, Giphy's chief operating officer. "When they're doing that, there's an opportunity for that culture to come from a brand."
Digital Companies Are Creating Special Studios
In less than two years, Giphy has started working with more than a dozen marketers to develop branded GIFs in their creative studio. The company has built a team of 28 staffers and a network of more than 300 GIF artists to produce these looping videos of branded content. This content is housed on brands' Giphy pages, but the clips can be posted to any social media platform.
Tumblr has also gotten into GIF production with its Tumblr Creatrs Program.  Similar to Giphy's special studio, Tumblr's program partners brand marketers with popular artists and social influencers to create GIFS and other content for the Tumblr platform.
In only six months since launching the program, Tumblr has already done three times more campaigns than in all of 2014, with animated GIFs comprising 90% of all of that content. That's a testament to the demand and desire for branded GIFs today.
Advertising Agencies Are Getting In the GIF Game
Now, a number of advertising agencies are creating GIFs in-house for clients. This allows brands to maintain all of their marketing through their primary ad agency. It also ensures that a brand's GIFs will support their other social media efforts and integrate into their marketing strategies.
This has led agencies to designate digital departments exclusively for GIF creation. Some are anticipating the trend, while others have simply responded to brand demand. In only a short time, these agencies have seen a huge increase in GIF development for brands. They say that GIFs are so popular because they provide brands with much higher social media engagement. In fact, brands that previously received a few hundred retweets and favorites from static content are now earning thousands of social mentions with GIFs.
Some ad agencies are evolving the single GIF concept and publishing multiple GIFs simultaneously. This enables brands to hold viewers' attention with the GIFs they crave, yet tell a larger and longer story through the use of multiple videos.
At the rate that GIFs are going and growing with brands, it's clear that these short-form videos are the way to make a long-term impression.
Discover what's trending in digital marketing. Contact MDG today at 561-338-7797 or visit www.mdgsolutions.com.
MDG, a full-service advertising agency with offices in Boca Raton and New York, NY, is one of Florida's top branding firms. MDG's capabilities include print advertising, direct mail marketing, branding, logo design, creative, digital marketing, media buying and planning, radio and TV advertising, Web design and development, online video advertising, email marketing, content marketing, social media marketing, and SEO. To learn about the latest trends in advertising and branding, contact MDG today at 561-338-7797 or visit www.mdgsolutions.com.