It's Time for a New Generation of Generational-Defining Names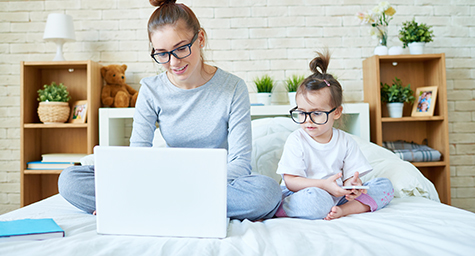 It's time to bust the Boomer label, extinguish the Gen X tag, and get over the Millennial name. With demographic groups no longer defined by their high-tech tendencies, marketers must turn the table on generational labels and find new ways to name each market. After all, virtually every age group accepts and adopts new technology today. That's why digital proficiency is no longer enough of a demographic distinction. Ironically, the reason for this realization is the emergence of Generation Z. This very young generation was born and bred with digital convenience and find it even easier to quickly adopt technology than other groups. As a result, marketers must develop new ways to describe and divide generational groups. MediaPost.com featured more on how Generation Z is changing the game in generational names.
A-to-Z on Gen Z
Generation Z is the group of young adults born after the Millennials. Their lives have been shaped by easy access to social media, so they're very comfortable online and voicing their views digitally. They're proficient on visual platforms like Instagram and Pinterest, as well as review sites like Yelp and e-commerce platforms like Etsy.
These digital skills have made them much more independent and open to experiencing the world. While Generation Y used to be known as the high-tech titans, Generation Z and many other generations exceed their digital prowess.
Age Brackets Have Gotten Old
Now that technology has been embraced by every generation, age is no longer an accurate way to measure consumer behavior. And with the near ubiquity of digital literacy, marketers need to be fast and flexible to stay both attuned and ahead of every demographic. Generation Z has served as a wake-up call to marketers that they need to start distinguishing groups in a more descriptive way, perhaps as tribes or sub-generations.
To create these new labels, marketers will need to determine and define the values, ideals, and goals that reflect each micro-market. Hopefully one day soon, people will be able to identify themselves in more personal ways than their age group.
Discover what matters in marketing. Contact MDG today at 561-338-7797 or visit www.mdgsolutions.com.
MDG, a full-service advertising agency with offices in Boca Raton and New York, NY, is one of Florida's top branding firms. MDG's capabilities include print advertising, direct mail marketing, branding, logo design, creative, digital marketing, media buying and planning, radio and TV advertising, Web design and development, online video advertising, email marketing, content marketing, social media marketing, and SEO. To learn about the latest trends in advertising and branding, contact MDG today at 561-338-7797 or visit www.mdgsolutions.com.