Jaguar Targets New Yorkers with Gargantuan Weekend Event – Luxury Marketing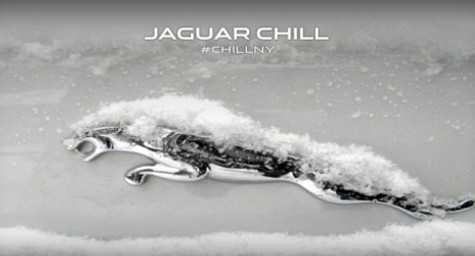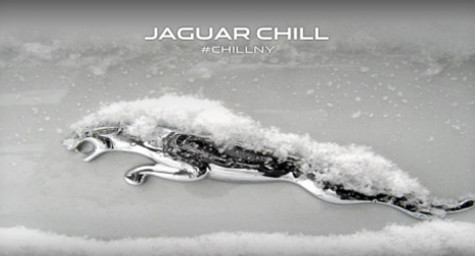 In an effort to show New Yorkers the 'cooler' side of their luxury automobiles, Jaguar USA recently showcased their cars in a winter-themed weekend pop-up event that was literally, quite cool. Held at New York's The High Line public park, the three-day Jaguar Chill event invited the public to enjoy a winter wonderland while previewing its latest lineup of luxury models. LuxuryDaily.com reported on how Jaguar built this luxury marketing campaign around the social phenomenon of pop-up locations.
To promote its presence and reinforce the winter theme, the pop-up site was designed to look like a life-sized snow globe. Inside, visitors could ice skate, enjoy a summer snowfall, and chill out while watching performances by an Olympic figure skater or participate in hockey tutorials from former players for the New York Rangers.
The automaker promoted the event by emailing its New York-area consumers, as well as announcing it via social media on Facebook and Twitter. These cool experiences were all intended to attract a broader audience to explore Jaguar's newest models and discover the luxury brand on social media channels.
Previously, most luxury brands had enforced their exclusivity by reserving these types of experiences and events for their private clientele. Whether the result of a struggling economy or a more accessible style of social thinking, luxury marketing has moved in a more inclusive direction. Today, luxury brands are striving to reach a broader range of customers without pompousness or pretension.
Luxury automakers have always used extravagant events to interact directly with consumers beyond the typical showroom setting. While those events have been largely private, these types of public events offer luxury brands an opportunity to build buzz and get more people talking about the brand both online and off-line.
In addition, the rise of social media has provided numerous new outlets for customer contact and conversation. These social media channels offer many more opportunities for promotion both by the brand, as well as from its advocates. Yet the all-access nature of social media was in sharp contrast with the exclusivity held by luxury brands. As a result, these brands have had to adopt a more inclusive attitude toward their persona and promotions.
"Brands like Jaguar are looking for new ways to build rapport with prospects, and one way is by holding events like this one," said Al Ries, chairman of a marketing consulting firm in Atlanta, Georgia. Still, Mr. Ries explained that any event has to be tailored to the specific attributes and audience of the brand, so he questioned whether this type of public event was the right fit for Jaguar's image and clientele.
"The problem is that an event like Jaguar Chill does not relate well to the Jaguar brand. Consumers that like skiing, skating and other outdoor winter sports are not necessarily good prospects for Jaguar," he explained. "Range Rover would be a better sponsor for an event like this one."
To learn more about the top trends in luxury marketing, contact MDG.
At MDG, our 360° marketing approach uses just the right mix of traditional and online media to reach your luxury marketing goals. While some luxury brands may fare better in print and others online, we strive to create a balanced approach where digital and traditional marketing efforts support each other and your marketing message is tailored to the medium. To stay on top of the latest trends in luxury marketing, contact MDG.
Read more at Luxurydaily.com.