JCPenney Takes a Page from Its Past by Reissuing Print Catalog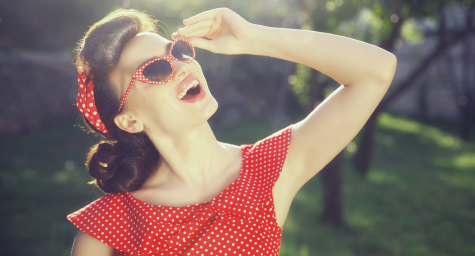 In an effort to look good on paper again, JCPenney is bringing back its popular print catalog after halting the hefty publication five years ago to focus on online efforts. Yet the decision to drop this much-loved mailer led to a major drop in sales. The decline was completely unexpected since both data and dollars show that consumers are shopping and spending more on the Web than ever. But when sales statistics revealed that most of the brand's online sales had come from long-time catalog shoppers just using the website to place their orders, the move was made to bring back the coveted catalog. The Wall Street Journal reported on why JCPenney and other brands are turning the page by returning to print advertising.
There's no denying that online shopping has steadily soared in recent years. But this rise in online sales has come at the cost of catalogs, with print mailings now down substantially from their peak in 2007. Yet despite today's trend toward high-tech shopping, it appears that JCPenney's customers prefer the low-tech touch of print.
Now, the brand plans to send out a 120-page print catalog of primarily home goods to select customers this month.
The Launch of a Legacy
JCPenney printed its first catalog in 1963. This led to the company publishing three extremely large general catalogs each year, along with dozens of smaller editions devoted to specific household items. By 1993, the company was one of the largest catalog retailers in the nation.
By 2000, the Web's popularity was growing while the recession was shrinking the company's budgets. Catalogs were very costly to develop and distribute, which made them an easy cost to cut, especially since products could be displayed online in a similar way for a much smaller price.
JCPenney ceased production of its large general catalogs in 2009, and phased out its smaller niche issues the following year.
The Return and Returns of Print Advertising
Ironically, the executive behind the move to bring back print catalogs is the same man who moved away from them. JCPenney's Chief Executive Myron "Mike" Ullman decided to stop publishing the print editions because he thought it would encourage their catalog customers to simply start shopping online. Instead, those catalog customers simply stopped shopping at JCPenney.
After that decision resulted in years of declining sales, Mr. Ullman finally realized the power of print advertising on the brand's audience. Now, he believes that returning to print catalogs will make customers return to the brand.
The Rush to Print
Despite digital's dominance of our lives today, it appears that print advertising is experiencing a renaissance in retail.
Respected retailers like Bloomingdale's, Saks Fifth Avenue, and Williams-Sonoma are heavy mailers, while newer niche brands like men's retailer Bonobos are shifting away from their online-only focus and starting to send out print catalogs.
"We found that the catalog allowed us to tell a fuller narrative about the brand and our products in a way that we were struggling to do online," said Craig Elbert, vice president of marketing for Bonobos, who plans to increase its mailings to 10 catalogs in 2015. "Our catalog customers tend to spend more and it's our catalog customers who make purchases at our brick-and-mortar stores are our best customers overall."
JCPenney is devoting its new print catalog this month to home goods for two primary reasons. For one, household items have previously proven to be the brand's bestsellers. Secondly, the home category makes up 40% of all online sales. By sending out print catalogs again, the retailer is hoping to send customers back to its stores.
Get the latest word on print advertising. Contact MDG.
MDG is a full-service advertising agency and one of Florida's top branding firms. With offices in Boca Raton and New York City, MDG's core capabilities include branding, creative, logo design, print advertising, digital marketing, mobile marketing, email marketing, media planning and buying, TV and radio advertising, outdoor advertising, newspaper, video marketing, Web design and development, infographic development, content marketing, mobile marketing, social media marketing, and SEO. For more on the latest trends in branding and advertising, contact MDG.