Johnson & Johnson's World Cup Campaign Challenges the Crowd by Making Care the Goal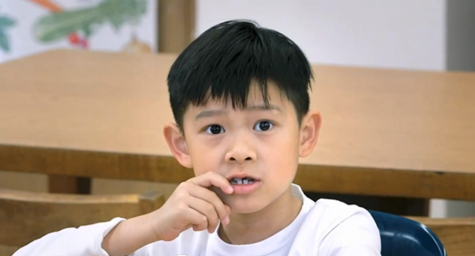 Johnson & Johnson may be the official healthcare sponsor of the 2014 FIFA World Cup Brazil, but the brand is playing by its own rules by barely mentioning the tournament in its U.S. campaign. Rather than follow their rivals and focus on the sport, their strategy centers on cultivating caring in children. Its star player is an online video called "Once Upon a Care" that asks parents if they are doing enough to inspire their kids to care about others. AdAge.com posted more on this mindful video campaign that celebrates the world's devotion to football through a devotion to caring.
In the video, children's author Patricia Lakin asks kids in New York City schools why they believe it's important to care. Then, Johnson & Johnson translated their answers into children's books to illustrate that kids really do care. The video ad highlights parents' pride at learning that they are raising their children to be caring individuals and inspires other parents to instill this spirit in their own children. The tagline is "care inspires care," which corresponds to a website filled with stories about the value of caring.
Johnson & Johnson is supporting its video advertising though paid media on a wide variety of websites like Twitter, Facebook, AOL, CNN, NBC News, and Men's Health, among others.
Interestingly, the only mentions of the World Cup are the discreet placements of a small logo citing Johnson & Johnson as the official healthcare sponsor at the end of the video and on the website.
But Johnson & Johnson is showing their sponsorship spirit much more prominently in front of the global audience in Brazil. For instance, the healthcare company's medical team is working with FIFA to create standardized medical necessities such as uniforms for medical workers, medical bags for team doctors, and even medical signage in stadiums. This will be the first time that medical supplies and signage will be the same in every stadium in Brazil. Their goal is make fans well aware of where to go for any medical attention they may need during in the tournament and also show the world that Johnson & Johnson is proud to provide that care.
Discover the big picture in video advertising. Contact MDG today at 561-338-7797 or visit www.mdgsolutions.com.
MDG is a full-service advertising agency and one of Florida's top branding firms. With offices in Boca Raton and New York City, MDG's core capabilities include creative, branding, logo design, print advertising, digital marketing, mobile marketing, email marketing, media planning and buying, radio and TV advertising, outdoor advertising, newspaper, video advertising, Web design and development, content marketing, lead generation, mobile marketing, social media marketing, and SEO. To discover the latest trends in branding and advertising, contact MDG today at 561-338-7797.