Justin Timberlake Is the New Face of Bud Light Platinum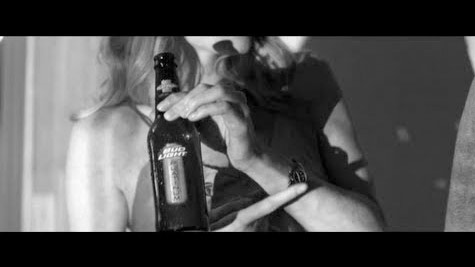 A-B InBev Partners just signed a deal with singer Justin Timberlake to represent its Bud Light Platinum line, which contains a higher alcohol content and is targeted toward late-night party drinkers. This is the latest move in the beverage company's large-scale effort to introduce more music into its marketing campaign. According to the deal, Mr. Timberlake will star in the ads for Bud Light Platinum and also serve as a creative and musical curator for the brand. AdAge.com explained why the brand's partnership with the singer is perfectly in tune with their target audience.
"Justin Timberlake is one of the greatest creative minds in the entertainment industry, and his insights will help us further define Bud Light Platinum's identity in the lifestyle space," said Paul Chibe, VP-U.S. marketing, Anheuser-Busch. "Partnering with Justin as he makes his return to music brings a new level of relevance and credibility to the brand."
The singer's first TV commercial for the brand debuted during last night's 55th annual Grammy Awards and featured his new song "Suit and Tie" from his upcoming third solo album. It has been six years since his extremely successful second album and his fans have anxiously awaited his return to music. This tie-in with Bud Light Platinum wisely leverages this global anticipation to bring a high level awareness to the new beverage.
Now that the Gen Y demographic is determining the future of big alcohol brands, the company is targeting the Millennial market in the hopes of building consumer preference and loyalty that lends a competitive advantage. Music strongly appeals to Millennials, so the brewer is aligning its products with hot urban artists who are popular with Gen Y to gain some hipster cachet for their brands.
This isn't the first time that A-B InBev Partners has collaborated with the music industry. The company just had the iconic Stevie Wonder star in one of its Super Bowl spots for Bud Light and previously featured rappers Jay-Z, Kanye West and Pitbull in other Budweiser ads. Interestingly, the company's most successful ad in this year's Super Bowl starred the legendary Clydesdale horses.
Still, Bud Light Platinum has always had a uniquely musical focus. The line was launched last year in a Super Bowl spot to a Kanye West song and its Twitter feed frequently links to music and style news. Response to Platinum been strong and it ranked as the 14th-largest beer brand in the U.S. with $387 million in sales at the end of 2012.
Now that Platinum's hype-heavy debut is over, the second year is especially important. It will show whether Platinum has real staying power, which is why it demands the major star power of Mr. Timberlake who is a favorite among Millennials worldwide.
Considering how Mr. Timberlike strongly appeals to Millennials and they have grown up listening to his music, the beverage brand is betting that this musical partnership will play to the long-term advantage of Bud Light Platinum.
To learn more about the power of creative TV commercials, contact MDG today at 561-338-7797 or visit www.mdgsolutions.com.
MDG, a full-service advertising agency with offices in Boca Raton and New York, NY, is one of Florida's top integrated marketing agencies. Our 360° approach uses just the right mix of traditional and digital marketing to reach your advertising goals. While some industries may fare better in print or TV, and others online, we strive to create a balanced approach, where traditional and digital marketing efforts support each other and your message is tailored to the medium. To learn more about the latest trends in marketing and advertising, contact MDG today at 561-338-7797 or visit www.mdgsolutions.com
Read more at Adage.com.