Kevin Rose's Run-In with a Wild Raccoon Draws Rabid Fan Following [Video]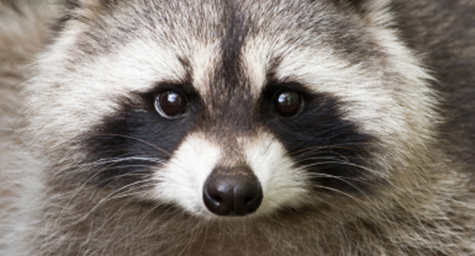 Proving that viral videos can literally get "wild" and crazy, a recent YouTube video captured the late-night fight between a man and the raccoon attacking his dog. What made the video go instantly viral was the fact that the dog's defender was high-tech titan Kevin Rose, the Google Ventures partner and Digg founder. The video quickly became an online sensation, winning fans and favor on Reddit, Twitter and in full GIF glory. TheAtlanticWire.com featured the feral fight footage to show how a Silicon Valley celebrity can still have a heart of gold.
With less than a minute of footage, the video showed Mr. Rose bravely defending his canine companion, Toaster. The battle began when the dog suddenly starting yelping in pain. Mr. Rose quickly responded by running down to the scene where the dog was lying on his back as the raccoon scratched his face. Since a similar situation had occurred nearby, Mr. Rose snapped into action by grabbing the raccoon and tossing the rodent down the stairs. The raccoon was okay and scurried away, but the dog suffered a few scrapes and bite marks. Mr. Rose was fortunately fine.
Reddit users quickly caught on to the commotion and wildly praised Mr. Rose as a high-tech hero. Many commented on his courage and shared the story through the social Web, yet but also urged him to get checked for rabies.
In response to Rose's original tweet, Twitter users saw the lighter side of the event and created a parody account for the rowdy raccoon, complete with silly comments and cartoonish avatar.
Of course, this raccoon rumble was captured for eternity in this crazy GIF, which went on to inspire a wild GIF remix.
Despite its blurry footage and brief length, the video clearly showed how the power of the visual medium and the strength of social media can turn a freak event into a must-watch wonder.
See how video can leave a lasting impression. Contact MDG today at 561-338-7797 or visit www.mdgsolutions.com.
MDG, a full-service advertising agency with offices in Boca Raton and New York, NY, is one of Florida's top creative ad agencies. MDG's core capabilities include branding, logo design, creative, digital marketing, infographic development, media planning and buying, award-winning print ads, radio and TV advertising, online video, Web design and development, email marketing, social media marketing, and SEO. To learn more about the power of videos to capture our attention, see "7 Quick Tips for Better Video SEO."