Kid Tech According to Apple [Infographic]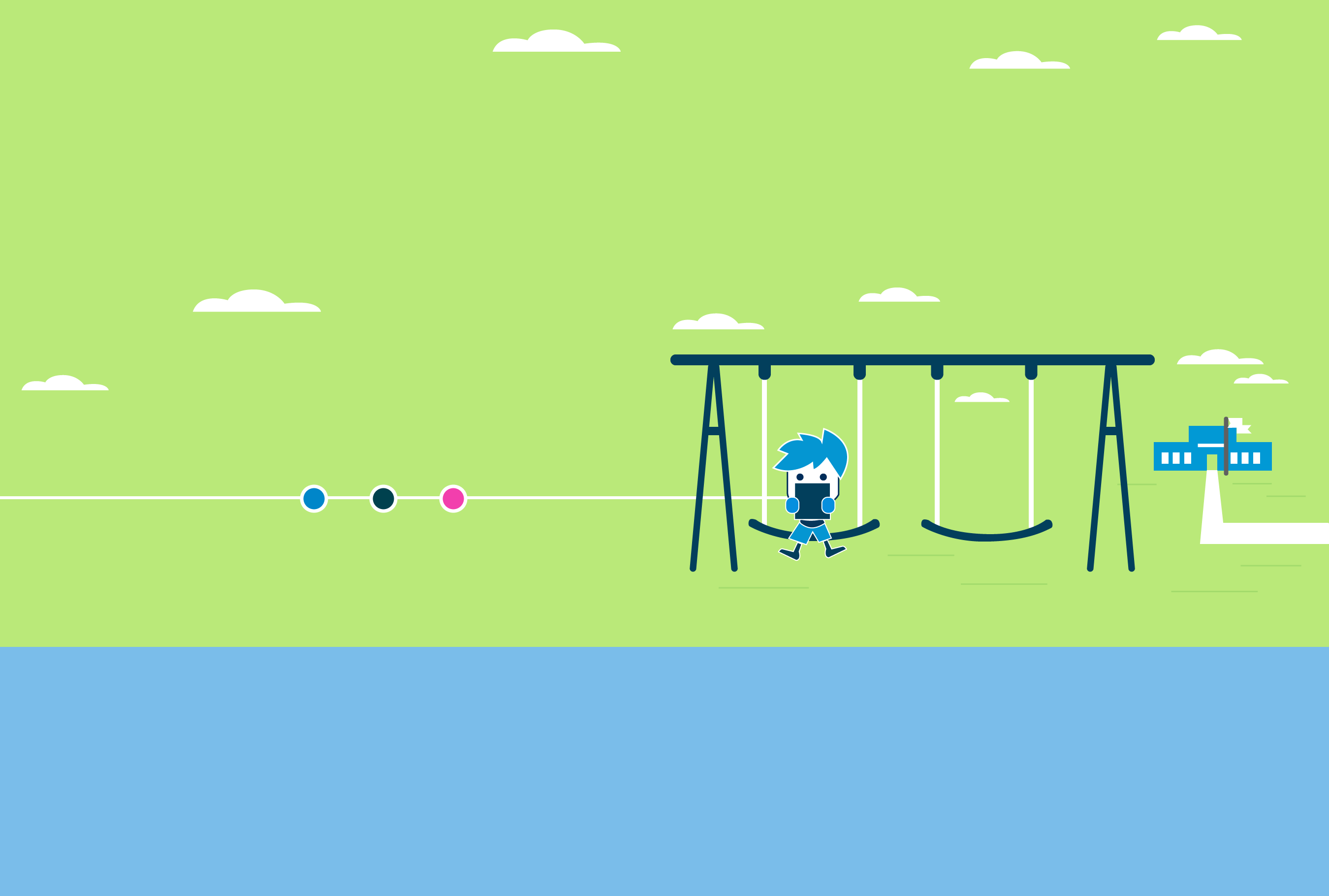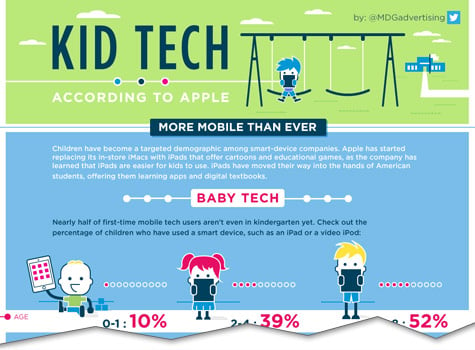 Today's children were born and raised in a world of digital convenience, so it's no surprise that mobile is so popular on the playground. Apple has long realized the potential of the pre-teen set and has targeted them with iPads, learning apps, smart devices, and other mobile tech to meet their educational and developmental needs. To demonstrate how digital and mobile technology are gaining momentum with children, MDG developed this informative infographic. It shows how Apple is infiltrating the lives of our children from the cradle to the classroom, as well as how these smart devices are having a real impact on literacy and learning levels, along with the benefits of these digital tools for special needs education. Take a look at how Apple is rapidly increasing its presence and popularity with our kids.
[jump]
First, the infographic indicates that today's tots are more mobile than ever, with research showing that half of first-time iPad and video iPod users are children under age five. Smart devices also top our kids' holiday wish lists, with iPads requested by 44 percent and the iPod Touch and iPhone asked for by approximately 30 percent.
In terms of mobile technology in education, the infographic shows that a whopping 1.5 million iPads are currently being used in the classroom and that number is expected to increase exponentially in the coming years. In fact, Apple anticipates providing iTextbooks for virtually every grade level and subject in the future. The tech giant already offers extensive free digital education through its iTunesU to more than 1,000 universities and colleges around the world. This collection of more than 500,000 free video and audio materials has already been downloaded 700 million times. Fortunately, these learning tools are having real benefits in the classroom, with a study showing how an educational iPad app led to an increase in the vocabularies of 27 percent of kindergarteners and 17 percent of three-year-olds.
Finally, it illustrates how mobile can make a major difference in special needs education. Apple's app store already features 900 apps related to autism that focus on improving speech, reading, language, listening, and more. This is a saving grace to parents of autistic children since these special learning tools previously cost thousands of dollars. While devices for augmentative and alternative communication (AAC) have been around for a few years, now 90 percent of these AAC users have an iPad for communication and approximately 50 percent of these users have noticed improvements in their speech. Such success rates bode well for the ongoing development of digital and mobile technology for all kinds of learning tools.
For a closer look at how Apple has its eye on our children's education, check out this interesting infographic.

Spread the Word
Our core capabilities include branding, logo design, creative, digital marketing, print advertising, media planning and buying, TV and radio, public relations, Web design and development, email marketing, infographic design, social media marketing and SEO.