Kmart's New TV Commercial Will Make You Want to Ship Your Pants [Video]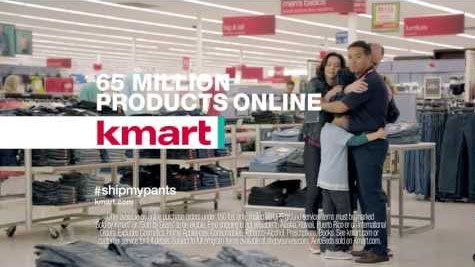 Kmart is now offering free shipping from Kmart.com on products that aren't available in their brick-and-mortar stores. To get the word out, this new TV commercial from Draftfcb features Kmart employees telling customers that they're now free to "ship" their pants. Or ship their drawers. Or even ship their beds. The humorous 30-second spot mentions the "ship" pun more than ten times. Is it adolescent? Yes. Funny? Absolutely. So go ahead and watch it here. It'll make you want to "ship your pants."
To leverage the power of creative TV ads, contact MDG.
MDG, a full-service advertising agency with offices in Boca Raton and New York, NY, is one of Florida's top video marketing agencies. Our 360° approach uses just the right mix of traditional and digital marketing to reach your advertising goals. While some industries may fare better in print and others online, we strive to create a balanced approach, where traditional and digital marketing efforts support each other and your message is tailored to the medium. To learn more about the latest trends in marketing and advertising, contact MDG.
Read more at Adweek.com.