LeadAmerica Gets A Brand New Brand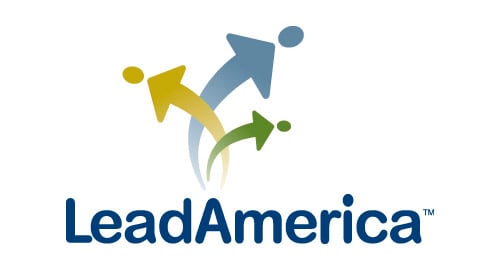 When your audience is comprised of young and ambitious students, you need a brand image that reflects and resonates with that market. So when MDG was selected as agency of record for LeadAmerica, the nation's premier youth leadership organization, we developed a complete re-branding strategy that began with the creation of a brand new identity.
"LeadAmerica gives students an advantage in a very competitive college selection process. Not only can students receive college credits, they also experience campus life and explore potential career paths," says Michael Del Gigante, president and creative director of MDG. "We felt it was vital that their new identity represent this idea visually."
So where did this concept lead us?
We let LeadAmerica's go-getting spirit and youthful focus lead the direction of the new identity:
The new icon is comprised of three directional arrows that represent students and the goals that can be achieved through a clearly defined path
The multiple trajectory of the arrows gives the symbol a feeling of exuberance and celebration, which is what students feel after attending LeadAmerica conferences
The use of three arrows correlates to the three main objectives of the company's programs: explore, discover, achieve
While the brand new identity is our first step in the re-branding process, we believe that it accomplishes our goal of keeping LeadAmerica on the leading edge.
For more information, visit www.lead-america.org
Michael Del Gigante is president and executive creative director of MDG in Boca Raton, Florida. MDG is a full-service South Florida advertising agency, with offices in Florida and New York, that specializes in developing targeted internet solutions, exceptional creative executions, and solid branding and media buying strategies that give clients a real competitive advantage. For more information, call 561-338-7797 or log on to www.mdgsolutions.com.