Lexus Outdoor Advertising Goes High-Tech Down Under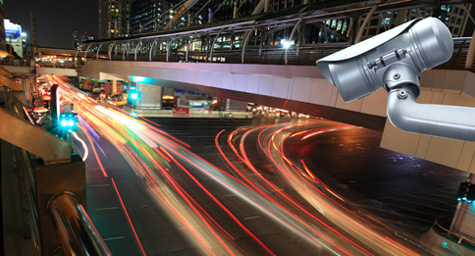 Lexus is rolling out sky-high ads with a sci-fi air. The automaker is installing billboards in Australia equipped with targeting technology that can tailor messages to drivers based on their car type as they approach the ad. While people expect personalized messages while on the Web or in promotional emails, the use of this targeting on outdoor ads elevates the technology to a brand new level. Stuff.co reported on how this new digital outdoor advertising campaign is driving billboard ads in a whole new direction.
The Technique to the Technology
Each billboard contains a camera that takes a photo of the vehicle as it veers near the sign. The ad's built-in smart system uses this photo to measure and match the car according to its detailed database to identify its color, model, and brand.
Then, the smart sign uses a special algorithm to correspond the car's characteristics to environmental elements, such as weather conditions and traffic congestion. After the ad's system has collected all of this data, it generates one of 80 messages from targeted and Lexus-centric ads, such as "Hi blue Toyota driver, get ready for some rain but first check out the new Lexus."
Amazingly, all of this calculation and customization can occur in less than a second to capture that attention of an approaching driver just as they speed by the sign.
If this technology seems advanced, consider that it's actually able to target ads even more based on the vehicle's level of luxury and the year of the model.
From Film to the Fast Lane
Interestingly, the first sign of these signs appeared in the 2002 sci-fi futuristic film Minority Report. One scene features the lead character strolling through a walkway filled with digital ads that create customized messages for him as he approaches. This walkway leads to a retail store where a holographic image of a salesperson welcomes him by name and recalls his prior purchase. Ironically, the first ad in that walkway is for Lexus.
The new Lexus billboards are located in Australia's high-traffic locations, including airports and popular tourist destinations. This should ensure that Lexus drives its messages home with a wide variety of drivers.
Discover strategies for successful outdoor advertising. Contact MDG.
MDG is a full-service advertising agency and one of Florida's top branding firms. With offices in Boca Raton and New York City, MDG's core capabilities include branding, creative, logo design, print advertising, digital marketing, online advertising, mobile marketing, email marketing, media planning and buying, radio and TV advertising, outdoor advertising, newspaper, video marketing, website design and development, infographic development, content marketing, mobile marketing, social media marketing, and SEO. For more on the latest trends in branding and advertising, contact MDG.